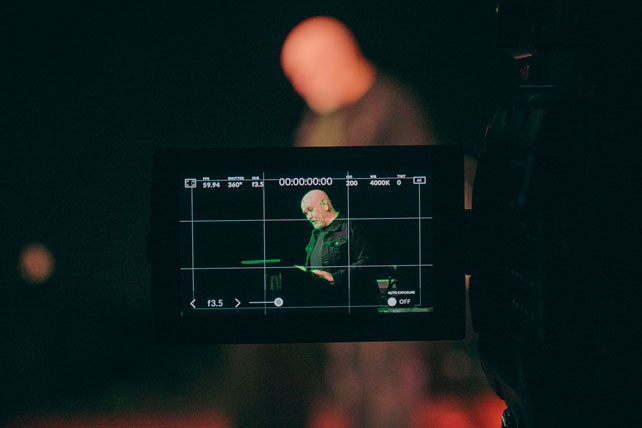 Now that churches are starting to physically meet again, and even with some restrictions, most are engaging again with their congregation. However, as that happens, I'm seeing far too many pastors relax and assume the livestream service should become a lower priority. But nothing could be further from the truth. For a multitude of reasons, this isn't the time to let up on your livestream services. The pandemic has forever impacted the way we do church, and I would strongly encourage you to continue live streaming – even if you're back in the building.
Here's a few tips that will help:
1. Be just as intentional about engaging your livestream audience as you do your physical audience. Welcome them to the service, look into the camera, and reference them from time to time. Make them feel part of the service and you'll make a much stronger connection.
2. Make sure you have a camera than can capture you in close-up. Too many churches put a livestream camera in the balcony, or somewhere in the back. But if you want your livestream congregation to respond, give them a front row seat. Move your camera down to eye level with the pastor, and get it in close.
3. Make the livestream service easy to find. You wouldn't hide your physical church and make it difficult to locate, so don't do that to your livestream. On your church website, make the livestream easy to find. Whether it's on YouTube, Facebook, or your church page, make the links obvious and easy. You should also continue to promote the livestream via social media.
4. Help your communication and media teams. Whether you have a high school volunteer or a full media team, they will be working harder than ever. Give them plenty of support, get them the technology and tools they need, and encourage them. They are the key to multiplying the power and impact of your messages, so don't take them for granted.
5. Finally, know this isn't over. While many churches are back in full swing, a great number of states are still limiting attendance at different levels. While the Supreme Court has decided that church shutdowns are unconstitutional in New York, it may take some time to filter across the country.
As you move back into the building, continue live streaming and adjust your services based on what you learned over the last 8 months during the shutdown. You can still apply those same principles now, and it can dramatically increase the attendance, participation, and response of your livestream viewers. 
This article on continuing live streaming originally appeared here, and is used by permission.