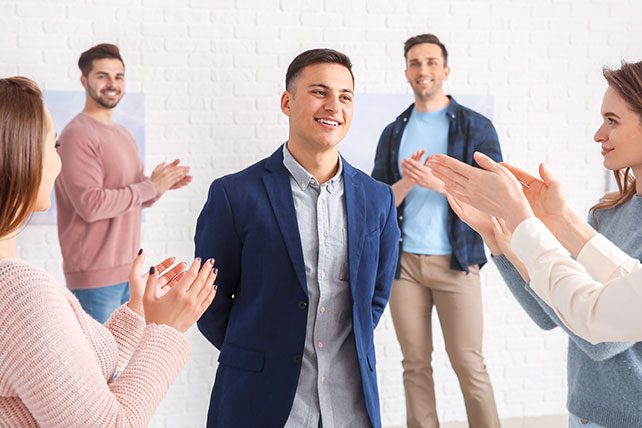 There's no question that too many churches are pretty poor when it comes to welcoming new visitors. I can't count how many churches I visited over the years without a single person saying hello, or introducing themselves. After hearing from hundreds of church focus groups, one of the top responses our team at Cooke Media Group hears is that a major reason people decided to join a church was because they were so moved by the welcome on their first visit. But beware of the over welcome as well.
Do You OVER Welcome First-time Visitors?
Let's think about doing it better.
1. The "over the top" welcome.
I've actually visited churches that have lines of people applauding when people walk in the door – like a football team taking the field. Others hold signs or hand out balloons. In places like that the lobby can have a carnival atmosphere.
2. Don't get me wrong.
I'm all for a welcoming environment, creating a "welcome team" and training ushers to make people feel at home.
But in the effort, be careful about how an over welcome can go over the top . It's one thing to feel welcomed, and something else entirely to be made to feel embarrassed or awkward.
Don't over welcome. Just make it genuine. It's hard to go wrong there.
This article about the dangers of an over wecome originally appeared here, and is used by permission. Phil Cooke works at the intersection of faith, media, and culture, and he's pretty rare – a working producer in Hollywood with a Ph.D. in Theology. His client list includes studios and networks like Walt Disney, Dreamworks, and USA Network, as well as major Christian organizations from Voice of the Martyrs, Joel Osteen, Joyce Meyer, The Museum of the Bible, The Salvation Army, The YouVersion Bible app, and many more.