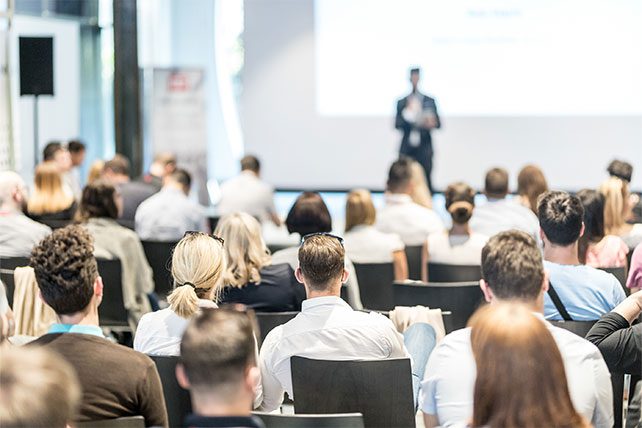 We live in an age of building a platform and self-promotion. I assume this has always been part of the human condition. Self-promotion feels like an outflow of selfish ambition and vain conceit. Of course, social media has only amplified the issue.
I regularly see people retweeting themselves. Think about that. Those people building a platform or building their name regularly attack people with larger platforms. We take dozens (hundreds) of selfies to ensure we have the right option for maximum likes, comments, and, if we're lucky, shares.
I get it; building a platform does provide opportunities. At least initially. Can I have an honest moment with you?
For most of my early ministry career, I struggled to be "seen." I worked as a campus location lead pastor for Andy Stanley and North Point Ministries. Needless to say, Andy has quite the platform. And he earned it by loving people, leading well, and building a dynamic church.
Working at North Point allowed me to meet plenty of people with large personal platforms. Some, like Andy, built something significant that eventually offered the platform. Some gained a platform by working closely with or for another with a large platform. But some had what I could only call an "unearned" platform. They self-promoted or tore down others to see and be seen.
All I knew was that building a platform provided opportunities. Opportunities to influence. Opportunities to preach or speak. Opportunities to feel valued. That's what I longed for from time to time.
I've spent a good portion of the second half of my ministry career evaluating the insecurity in me that longed to find value through platforms and performance. As I did some hard, introspective work, I realized I wasn't alone. Moreover, I realized even those who possessed what I thought I wanted often felt burdened by a similar insecurity. Apparently, more influence, new opportunities, and a building a platform don't automatically resolve internal insecurity. Who knew?
My insecurity assumed that possessing a platform would settle my soul. That's an immature thought. Insecurity isn't solved or resolved through more opportunities, more speaking engagements, or likes, comments, and shares.
Insecurity is an appetite. It has to be replaced, not filled.
Targeting a different platform…
Perhaps this post will only serve as a reminder for me. So long as I'm human, I'll most likely need occasional reminders.
Recently I experienced a reminder from Paul in Romans. I was reading the NLT translation. At the end of Chapter 2, Paul's words hit me differently.
29 And a person with a changed heart seeks praise from God, not from people.
— Romans 2:29b
As a follower of Jesus, I've been made new. I possess a resurrected soul. Yet, in my humanity, my heart can easily fall into the traps of our broken world.
I've adopted some practices to help my heart feel what my soul has become. Perhaps one of these could help you, too.
6 Ways of Building a Platform Outside of Self-Promotion
1. Praise God for what currently is.
Gratitude has an amazing effect on our attitude. Gratitude reminds us of what we have. When we recognize all we have, what we want is positioned in a better perspective.
There are so many ways to add systematic gratitude. You can begin every prayer with heartfelt thanksgiving. You can keep a gratitude journal. You can talk about gratitude over dinner. The options are limitless.