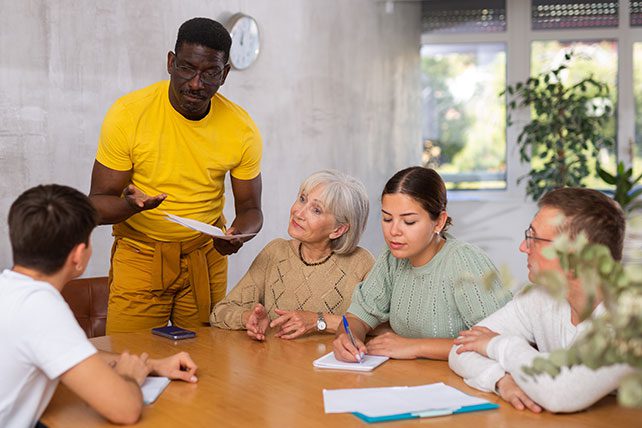 It feels like yesterday. I was standing in the back of our church auditorium, watching our volunteers duplicate sermon CDs for people wanting to purchase them for review or to give to friends. For some of you, that brings back fond memories of simpler times. People came to church for community and content. To draw a crowd and create interest in your church, you could grow if you could create connection and community and offer helpful, practical content. That's perhaps a bit too simplistic, but the basics are accurate. Times have certainly changed.
How to Create Connection When Content is a Commodity
I love the Internet. While writing this post, I'm using it to check my grammar and spelling.
I also love how the Internet has brought people, content, and ideas directly to our fingertips. We no longer need to attend a conference or a church service to hear helpful content.
In fact, we are overwhelmed with practical, helpful content of every variety.
This overpopulation and accessibility of content have commoditized sermons and speeches. This certainly doesn't mean that people are actually listening to more and better content, but it does mean they can. The ability to get content without leaving my house, car, or phone makes going to a physical church location for content unnecessary and unappealing.
Content matters, but it's not a draw.
Create Connection – It's All About Community
Yes, but, like content, community has also changed dramatically over the past few decades. And we cannot blame the internet. Research shows that social media makes us all more lonely, but it feels a little communal. Especially if you've found your tribe or "people."
But there is more to this story. With the rise in kid's sports, vacation travel, time spent at work, and such, people can find community just about anywhere they go.
Like content, the availability of community doesn't mean that people take full advantage. Or that these versions of community are healthy and substantial. In many cases, these communities are counterfeit, superficial, and often temporary. But they are available. Readily available.
Therefore, people don't see church as necessary for finding connection and community. They have that in other places that don't take up extra time.
When community is already incorporated into a person's routine, they are unlikely to add church community in addition to what's already part of their life.
Yikes! Sounds Like Bad News.
It's certainly troubling. The old methods of attracting people and growing disciples are changing. But that's nothing new. We've always had to adjust our "going into all the world" and "making disciples" to accomplish the Great Commission in our culture.
The question is, how should we adjust? If we cannot rely on community or content, then what's left?