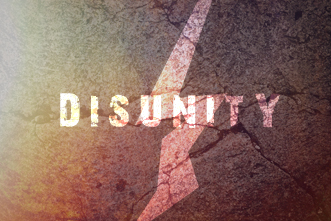 One of the greatest hindrances to a church making an impact on the community around her is a lack of unity — a lack of Christian love and passion focused together in the same direction. Jesus said, "By this all people will know that you are My disciples, if you have love for one another" (John 13:35).
By the love that you have for one another … not by the great facilities, incredible music, powerful teaching, excellent programs, etc.
The apostle Paul wrote four biblical letters from prison: Ephesians, Philippians, Colossians and Philemon. A common thread that runs through each letter is a challenge for the believers to be unified, to recognize that their new standing with God must deeply impact how they relate to others in the family of God. While enduring difficult persecution and facing an uncertain future, Paul wanted to be sure that the churches lived as one. Unity was not a tertiary issue in his mind; rather, it was essential for the advancement of God's kingdom.
Sadly, many local churches are plagued with disunity that confuses a watching world and hurts those inside the body. Sometimes the disunity manifests itself in overt fighting over preferences, such as style, dress, programming and even facility decisions. Other times the disunity manifests itself more subtly in competing directions. Instead of "contending as one man for the sake of the gospel," the church runs in a plethora of directions driven by multiple ministry philosophies that subtly compete with one another. Whether disunity rears its head overtly or subtly, the disunity reveals a spiritual sickness deep beneath the surface.
Paul challenged the church at Ephesus to "diligently [keep] the unity of the Spirit" (4:3). He did not challenge them to "create unity" because they were already unified by the "one hope at your calling — one Lord, one faith, one baptism, one God and Father of all" (4:4-6). A church's unity reflects the Godhead (He is one God, yet three Persons) and the salvation He has given us (He has made us one with Himself and each other). Thus, not to live as a unified body of believers is to drift from the foundation of our faith and the character of our God. A drift in unity reveals a deeper drift — a misplaced priority and a mistaken enemy.