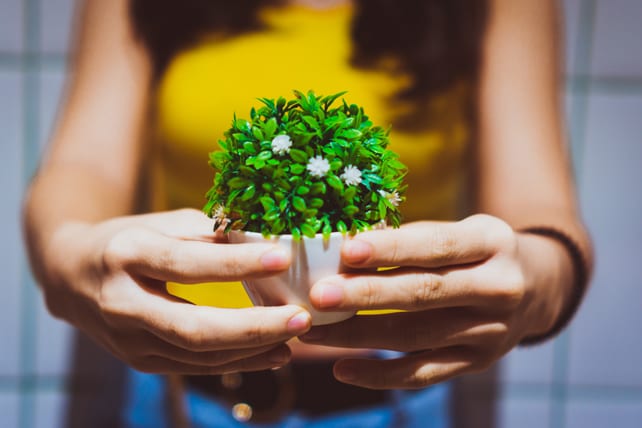 This article about women church planters originally appeared on Missio Alliance's website and serves as an introductory framing to the series "Band of Brothers: A Case Study of Church Planting in Boston." To understand Missio Alliance's commitment to women in ministry, you can read more here.
---
Church planting is as old as Jesus.
That is to say, church planting is part of historic Christianity's DNA. In modern parlance, church planting is a core value. I would argue that Jesus' Great Commission itself provides the marching orders for planting churches. What is church planting if not making disciples?
Somehow along the way, church planting became a man-job.
Articles posted on church planting websites refer to church planters as "guys" or "dudes." For the most part, women are not viewed as church planters. Instead, references to women typically center on how the church planter's wife can support her husband's demanding ministry. Even in denominations that ordain women, the majority of church planters are men. The notion of a female church planter has become an oxymoron. But this was not the case in the beginning.
Apostolic U-Turn
One might easily assume that the Apostle Paul would not be favorably disposed to women church planters. After all, he was a Pharisee by training and a former hardcore religious terrorist. Add in those controversial statements in his letters—"Women should remain silent in the church. They are not allowed to speak" (1 Corinthians 14:34) and "I do not permit a woman to teach or to assume authority over a man; she must be quiet" (1 Timothy 2:12)—and it's a safe bet that Paul was not inclined to advance women. He didn't even marry one.
It is true that Paul planted churches with "dudes"—Bartholomew, Silas, Timothy, Luke and others. But everything changed when the Holy Spirit disrupted Paul's second missionary journey and turned his views of women right side up.
God gave Paul a powerful vision of a man imploring him to "come over to Macedonia (Greece) and help us" (Acts 16:9). Expectations had to be riding high when Paul and his all-male church planting team arrived in Philippi. What would anyone expect after such an incredible vision? Yet instead of a stadium packed with Philippians eager to hear the gospel, Paul and his cohort found a group of praying women.
I once heard a pastor describe the scene as "the ultimate letdown."
Luke's eyewitness account of the event doesn't even hint at disappointment or reluctance at the prospect of interacting in public with women. Instead of looking around in search of men, Paul sat down and began speaking the gospel to the women—Gentile women—as though leading a women's Bible study was normal for him.
The Holy Spirit moved. The women, beginning with Lydia, embraced the gospel. A church was planted, and history made. The first Christian church in Europe was established—with a team of believing women.
There is more.
The Apostle Who Loved Women Church Planters
Later, from a Roman prison cell, Paul penned a letter to the Philippian church. The power of that letter gets lost when it is disconnected from its historical context (Acts 16). Readers must bear in mind Paul's remarkable vision, the rerouting to Greece, the women who embraced the gospel, the violent persecution and the church gathered in Lydia's home. With those historical facts in mind, the letter to the Philippian church reveals a surprising transformation in Paul's regard for women church planters.
To Paul, women church planters aren't just permissible. They are indispensable.