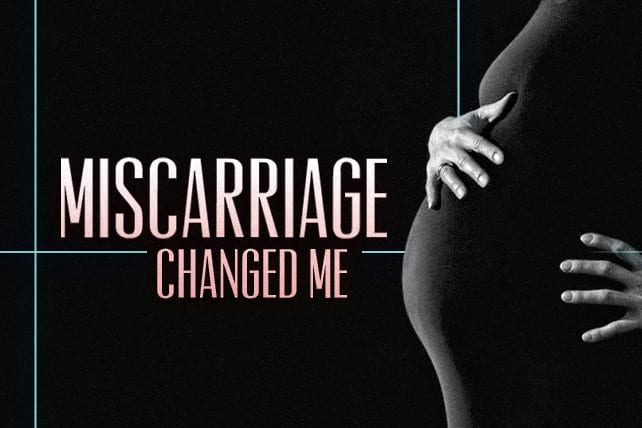 My palms were beginning to sweat. The walls seemed to be closing in around me. I tightened my grip around my husband's hand as the cold wand slid across my abdomen in search of life. Instead of the rapid thump of our baby's heartbeat, a deafening silence filled the room.
"I'm so sorry, there is no heartbeat."
My heart sank in my chest, and my eyes swelled with tears. I was 12 weeks pregnant, but my baby's little heart was no longer beating. And mine was aching so sharply I thought it might stop, too.
Soon after our doctor visit, I experienced the far-too-early labor pains and traumatic passing of our first child. The week that followed was a blur filled with visits from family and friends. Life was on hold as we mourned the loss of our little one. The days soon turned to weeks. Life had to resume, but I felt everything but normal inside.
Lessons From the Valley
Three years have passed since those foggy days of grief, but the memories of the heartache are still vivid. I thank God for the two little ones he has blessed us with since then, but I still long to hold the baby we lost. Though healing has overridden the grief in my heart, miscarriage has changed me and taught me things I would not have learned otherwise—even though, if I am honest, I would gladly trade these things for my baby.
I am grateful that God has heard these honest cries, and that he is patient and compassionate with my hurting heart. Though painful, I praise him for the lessons he teaches in the valley and that he walks alongside the aching heart long after the meals and sympathy cards stop. Whether you find yourself in the midst of the fog of your own miscarriage, or are trying to encourage friends in their grief, these are four things God has taught me through mine.
1. Miscarriage changes you.
Outwardly, nothing had changed. We were a family of two before the miscarriage, and remained as two afterward. But we couldn't pick up where we left off before the positive pregnancy test. The following months were no longer marked by growing belly pictures, baby showers or nursery preparations.
The pregnant bellies around me seemed to taunt me, reminding me of how far along I would have been each passing month. Fear filled my heart as I anticipated facing our baby's due date with empty arms. Our home felt painfully quiet and clean, void of newborn cries and dirty burp cloths.
Though barely the size of a grape, the loss of our baby changed us and left us with a new normal that came with painful adjustments. After our miscarriage, pregnancy and parenthood were no longer rights we felt entitled to, or in control of. We saw clearly that God alone is the one who creates and sustains life, and children are an undeserved, miraculous and fragile gift.