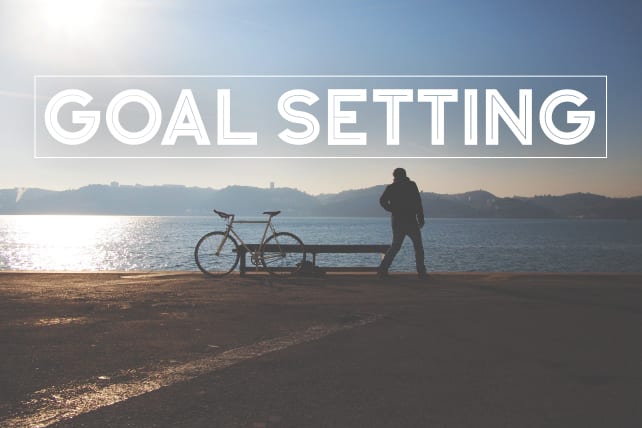 "It's human-centered, not God-centered."
"It's another attempt to transfer a secular methodology to the church."
"It's not dependent upon God and prayer."
Those are three of the most common objections I've heard to goal setting in the church, particularly for evangelism.
I get it. You can indeed make goal setting a human-centered endeavor. But the reality is that most any effort in the church can become prayerless and not dependent on the Holy Spirit.
But I want to suggest that goal setting for evangelism can truly be used for God's glory and Great Commission obedience. To be clear, I advocate lead metrics for goal setting more than lag metrics. We commonly set goals for conversions, baptisms, professions of faith, salvation decisions or similar nomenclature. Those are lag metrics. I suggest, however, your church use lead metrics along with lag metrics.
Lead metrics are acts of obedience that, in God's power, result in the lag metrics noted above. They include goals for sharing the gospel; writing letters or emails to non-Christians and unchurched persons; meals or coffee with people without Christ or a church home, or flyers about the church left at homes. Those are but a few examples of evangelistic efforts or pre-evangelistic efforts.
I argue that churches that set lead metric goals for evangelism will actually see greater evangelistic fruit. Here are five reasons why:
Goal setting makes us intentional about the Great Commission. Our natural inclination is to be inwardly-focused. But if we are regularly focused on reaching outwardly through goals, we are more inclined to do so.
Goal setting is a statement about church and individual priorities. Do you think it helps your marriage to have a goal to have one date night a week? For certain. That is a statement of the importance of your marriage relationship. Likewise, goal setting for evangelism is a statement that the church is serious about the Great Commission.
Goal setting is working in many churches. Yes, there is a pragmatic reality here. I know of a church of 130 in attendance that had been plateaued for five years. That church set a faith goal of "1,000 in One Year." The 1,000 goal noted was the church's way of using lead metrics. They counted gospel presentations, visits with unchurched persons and the delivery of hanging invitation brochures (an invitation to the church that can be hung on the door handle or knob or a home) in the 1,000 total. At the end of the year, they had exceeded the goal of 1,000 with 1,700 contacts! The church attendance increased by nearly 50 percent to 190, and the church saw 24 people become believers in Christ through the efforts, the highest number in two decades!
Goal setting is a constant reminder to the church members to be outwardly focused. The church noted above kept a running total of the evangelism contacts before the church and reported every week the growing number. It was a clear statement the church and the members were to be outwardly focused.
Goal setting leads to church unity. The greatest reason for church conflict is members who have an inward focus. They think church membership is all about getting their own way. When they don't get their way, they become frustrated and even combative. Evangelism goal setting keeps the focus on the "other" instead of "me."
Goal setting, when used in a gospel-centric effort, can truly be an evangelistic instrument for the church. What lead metrics can your church use to engender this Great Commission focus? How would you engender accountability? Let me hear from you.