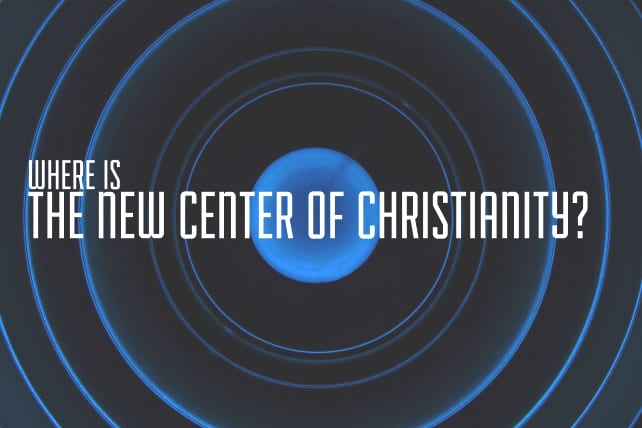 One of the most important trends within the Christian movement is the explosive expansion of Christianity southward in Africa, Asia and Latin America. And with it, the new challenge of the globalization of Christianity. Philip Jenkins argues that by the year 2050 only one Christian in five will be a non-Latino white person, and the center of gravity of the Christian world will have shifted firmly to the Southern Hemisphere.
Consider Ghana in West Africa. More than 70 percent of Ghana's 26 million people are Christian. As a Religion News Service article observed, "The statistics understand the fervency of everyday faith. Many attend church on weeknights. All-night prayer vigils are common and billboards advertising Christian meetings line the streets.
"It's common to see people studying the Bible on the bus, and many office workers keep open Bibles on their desks."
According to the International Bulletin of Mission Research, some 41 percent of the world's 560 million Protestants live in Africa. This could climb to 53 percent by 2050.
The challenges this will bring are enormous, including the relationship between the Western and the non-Western church, which has not always been an easy one.
But rather than worry about the possible tensions, perhaps we should celebrate the growing strength of Christianity in that part of the world as opposed to the "rise of the nones" in our own.
Why?
We may soon need them to send missionaries our way.
James Emery White

Sources
Philip Jenkins, The Next Christendom: The Coming of Global Christianity (Oxford: Oxford University Press, 2002).
Matthew Mpoke Bigg, "Faith Puts Ghana at Heart of Global Christianity," Religion News Service, March 1, 2017, read online.
This article originally appeared here.