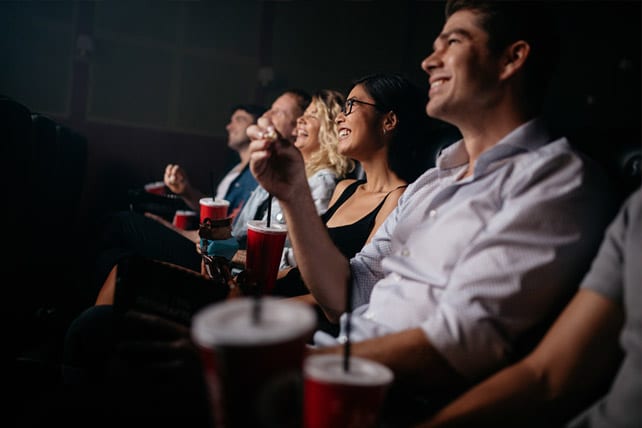 I had a great discussion recently with a very large group of ministry leaders, regarding the effectiveness of leveraging a faith-based movie for outreach. I shared a short list stating why this is a proven and effective way to engage the community and experience ministry growth. If you have been considering this approach…
Here are the Top Seven reasons why your church should host a night at a faith-based movie:
Going to the movies remains a popular pastime.

The continued popularity of a night at the movies makes it easy for your ministry supporters or church members to invite their friends, family and neighbors to attend your faith-based movie outreach event.

Faith-based movies bring a message of hope, encouraging the Body of Christ.

Faith-based movie producers such as Pure Flix have a vision to influence the global culture for Christ through media. This is only possible if Christians attend the films.

Going to the movies is a great way to share a faith message

with your friends, family and neighbors, starting a conversation that will bridge them to your church and ministry.

The theater auditorium typically costs nothing to rent for a theater buyout,

making it an economical outreach effort.

Food and drink is available,

offering a variety of items that should appeal to your guests.

Group rates can be as low as $8 a person.

Major theater chains work with film producers to bring you the best price possible.

The event does not cost the church or ministry since people buy their own tickets. Even though there are details to coordinate, the actual tickets are purchased by your participants.
With movies like God's Not Dead: A Light in Darkness soon to be in theaters, perhaps now is a good time to try using faith-based movies as an outreach tool for your church.