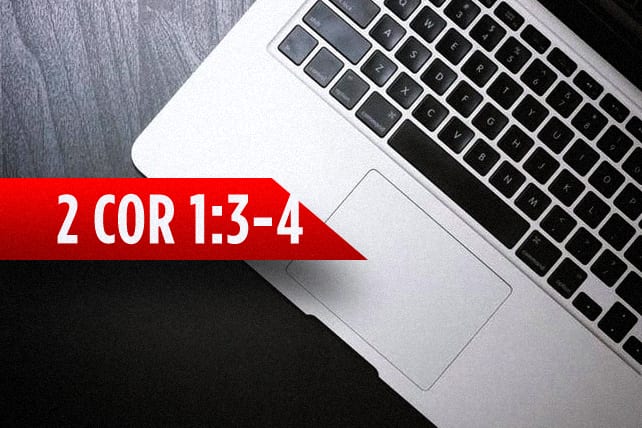 Blessed be the God and Father of our Lord Jesus Christ, the Father of mercies and God of all comfort, 4 who comforts us in all our affliction, so that we may be able to comfort those who are in any affliction, with the comfort with which we ourselves are comforted by God. –  2 Corinthians 1:3-4
I've written in the past about the negative impact of social media on our culture. And, yes, I realize the irony of blogging about the dangers of blogging. Part of the reason I keep blogging and continue engaging on social media is because there are a few good and redeeming qualities. One of them is it gives us the ability to spread the comfort we've received to others.
I witnessed this a few weeks ago when a fellow blogging friend, Eric Schumacher, posted a tremendous article on the experience of fathers during a miscarriage. Eric was vulnerable. He shared his pain. He also shared how God has comforted him. And let's be honest, this is one of those areas that guys don't really talk about. But they carry around this hurt.
So, it was encouraging to see all those who were helped by Eric's vulnerability, by his comforting those who had been comforted. And I thought about how much good the Internet could do, if we used our platform more for things like this than for sniping others and arguing.
As I preached through 2 Corinthians a few weeks ago I made the point that it is non-redemptive to not share our suffering. That cuts both ways. It not only means we need to be there for folks as they are suffering, but we also need to share our stories. Consider all of those grieving fathers who wouldn't have been helped had Eric decided his story was too personal, too gritty, to share. Consider all the ways God has comforted you. How might He use your story to comfort others? It's wrong for us to withhold this opportunity for others to give comfort.
This is not to say that everyone needs to make public everything they are going through. You don't need to be a blogger to obey 2 Corinthians 1. But you do need to be active in a local church. Paul's call in 2 Corinthians is for the local church specifically. We need to have those in our lives who are not only helping us carry our burdens, but also those who we are actively and redemptively sharing our struggles with.
Nothing can replace the local church, and this is Paul's major concern. But I also believe one of the good things we can use the Internet for is modeling 2 Corinthians 1:3-4. We can tell our stories of the comfort that God has given us…and in doing this, I'm confident that others will be comforted.
This article originally appeared here.