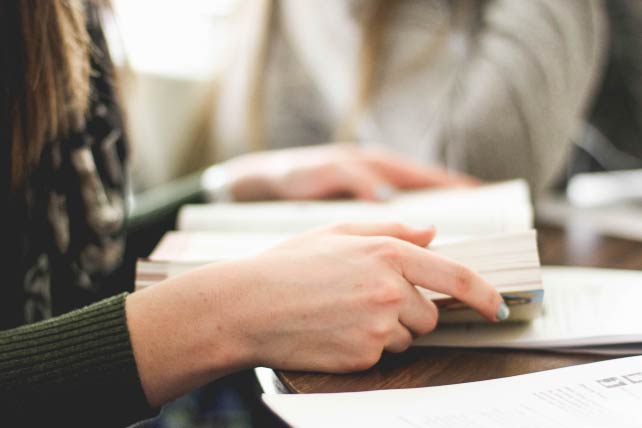 Why do you
attend church
? Why does anyone? In the summer of 2018,
Pew Research
released the results of a nation wide survey revealing why people who attend church at least once a month, keep going.
Here are the top 5 responses:
5) To hear the sermons
4) To find comfort during hard times
3) To become a better person
2) To give children a moral foundation
1) To get closer to God
Getting Closer To God
We should expect to experience
God's presence
in church but fortunately we don't have to wait for Sunday to feel closer to God- nor do we need to remain passive – hoping somehow closeness to God might occur-since we are urged to "seek God."
God once spoke to a disillusioned people who had ignored God's presence and in the middle of their discouragement He gave them hope. God encourages His people to come closer!
"Then you will call upon me and come and pray to me, and I will hear you.
You will seek me and find me, when you seek me with all your heart." (Jeremiah 29:12-13)
Here's a basic truth God has laid before His people for centuries:
YOU CAN GET CLOSER TO GOD WITH AN EAGER HEART!
Consider all the avenues God offers to us!
"…call upon Me"
"…come and pray to Me"
"…seek Me"
"…seek Me with all your heart"
                                        (Jer.29:12-13)
The pursuit of God
should consume the believer's life. Wanting His friendship, fellowship, guidance, wisdom, and His presence should eclipse every other desire in life. Do you believe that? After all, He said "… seek Me with all your heart."
Are you reluctant to pursue closeness with God? Do you think there might be other things in life more rewarding or of greater importance? If so, remind yourself how many times the Lord has offered the same opportunity throughout the Scripture:
(James 4:8)
"Seek the LORD while he may be found; call upon him while he is near." (Isaiah 55:6)
"Now set your mind and heart to seek the LORD your God…."
(1 Chronicles 22:19)
"…those who seek me diligently find me."
(Proverbs 8:17)
"But seek first the kingdom of God and his righteousness…"
(Matthew 6:33)
It's true the lost world seeks everything but God ("…no one understands; no one seeks for God."  – Romans 3:11). But the overwhelming evidence of Scripture points to the opposite for God's people. Our spiritual life is designed for the healthy, relentless, on-going pursuit of more of the presence of God in our lives.
Here's the best news of all- He gives us a promise: "You will seek me and FIND ME!" God wants to be sought– He wants to be the pursuit of our lives but it's not all seeking, the Christian life is about FINDING God's presence and His friendship! In other words, closeness to God isn't an empty pursuit- you can experience genuine friendship with God.
So today, what are you searching for? What are you hoping to find?
God says, "
Seek Me
." That's a powerful invitation. How will you respond?