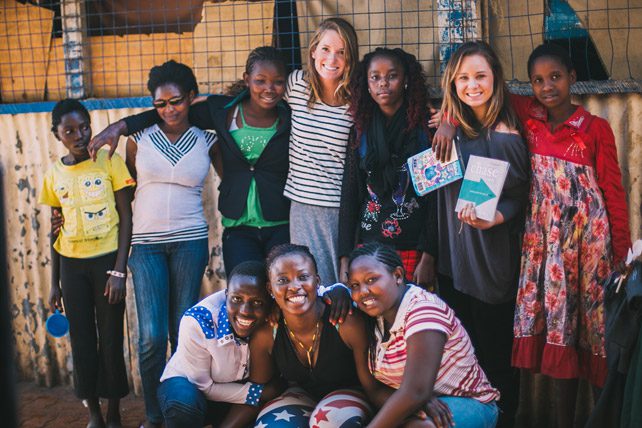 My heart broke as I listened to the mission director of a large, evangelical congregation speak of her role as more closely akin to that of a "cruise ship social director" than that of a leader of Christians committed to sharing the Gospel and addressing poverty and human trafficking:
I spend more time entertaining mission enthusiasts than challenging or teaching them—and I am evaluated [by the congregation's senior leadership] by how much the members enjoy their mission activities, rather than how effective our mission work is. Since when did mission become "all about us?"
There is a rarely discussed crisis in missions as practiced by U.S. congregations. Due to a subtle, yet profound, shift in missions decision-making, many congregations' missions projects, activities and funding allocations are less impactful because they are designed to satisfy members' needs rather than make a difference in the world. 
Over the past 60 years, the landscape of mission leadership and decision-making in the U.S. has "flattened" significantly. Throughout most of the 20th century, most mission decisions were made by trained and experienced mission agency or denominational mission leaders. That system brought missiological expertise, strategic coordination and cultural proficiency to the table, thus multiplying the effectiveness of what the U.S. church offered in the missio dei—but it also limited the vast majority of U.S. Christians' involvement in mission to financial contributions, prayer, and hosting the occasional pot-luck supper for visiting missionaries.
Today, the vast majority of decisions (where to send people and funds, with whom to partner, etc.) is made by congregational mission leaders operating in a highly participatory, decentralized system. On the positive side, this change has opened the floodgates for all of God's people to see themselves as missionaries and to connect with people near and far in God's mission. There has been a palpable shift in the breadth of mission participation and every congregation today can understand itself to be a mission agency. This is clearly a movement of the Holy Spirit—the result of what the Spirit began at Pentecost.
But our research also shows an unanticipated shadow side to this powerful shift in mission decision-making. Surveys and interviews with more than 1600 mission pastors, mission directors, youth leaders, mission committee chairs and members responsible for mission leadership revealed that most of them haven't been trained for their work, feel isolated from each other and don't coordinate their work with other congregations or with long-term missionaries. Most don't read what mission scholars– or even mission practitioners– are writing about mission trips, cross-cultural communication, or "best practices" in mission. The tragic result is that much of today's congregational mission practice is less effective and faithful than it could be: we're reinventing the wheel and repeating many mistakes of the past.
Congregational mission leaders today face two daunting challenges:
Selfie mission

—an emerging, "donor-centric" model where mission is based on congregational preferences, rather than context-sensitive strategies; and, 

Colonial mission—

a top-down model rooted in the colonizers' effort to conquer and civilize (sic) new worlds, rather than Jesus' model of a mission grounded in loving human relationships in the spirit of cultural humility. 
Tragically, our narcissistic culture and our colonial past have combined to hobble our participation in the mission of God. 
Over the past thirty-five years, first as a missionary (Democratic Republic of Congo and Peru), then as a mission leader and professor, I have worked with hundreds of congregational mission leaders and queried them about their perceptions of their work, role, needs, assumptions, hopes and challenges. With my colleague, Balajiedlang (Bala) Khyllep at Pittsburgh Theological Seminary's World Mission Initiative, we discovered that congregational mission leaders in evangelical, mainline Protestant and Catholic congregations across the country are seeking tools and strategies to lead their people into more faithful and effective mission. It is for these leaders that we wrote the book, Freeing Congregational Mission: A Practical Vision for Companionship, Cultural Humility & Co-Development (InterVarsity Press). What we present in the book is both troubling and deeply hopeful:
Short-term mission trips

: U.S. Christians spend up to $5 billion each year on short-term mission trips. A growing body of evangelical research has raised pointed questions about the effectiveness and faithfulness of such trips. Yet some congregations have found ways to reframe the experience to make short-term mission trips powerfully transformative in both the host community and among those who travel.