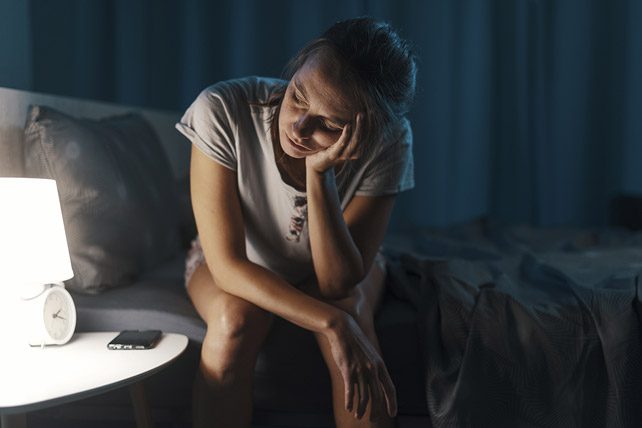 I wish I could always say with the psalmist, "I will both lie down and sleep in peace, for you alone, Lord, make me live in safety" (Psa 4:8). Too often, though, that's not the case. I'm like other pastors whose burdens keep them awake, and I have my own failures that rob me of sleep. Review these posts, and then note below some things have helped me sleep more recently.
13 Reasons Your Pastor May Not Sleep Well Tonight
8 Reasons I Let Concerns Keep Me Awake at Night
Despite my sleepless nights, the Lord is teaching me how to rest. Here are some of the things that have made a difference for me:
I recognize and confess that worry and sleeplessness don't add anything to my life. They actually rob me of peace, as I wrote about in this devotion earlier this week. Verbalizing that confession to God challenges me to trust Him more.
I'm trying my best to turn to scripture memorization as soon as I face fitful sleep. It helps me, in fact, to keep my index card scriptures close to my side. This week I have Ephesians 1:2 beside me.
I remind myself that even when it seems like Jesus is asleep in the middle of my sleep-robbing storm, He's still completely in control. My chaos that keeps me awake at night is never outside the control and care of the sovereign Lord. He's not worried.
I remember how often God said to the faithless Hebrews something like, "Have you forgotten how much I've taken care of you throughout your life? Have I ever let you down?" He's been that gracious toward me, too—so I just need to remember His years of care during my sleepless nights.
I am learning to cry out to God, admit my restlessness, and start lifting up the needs of others until I fall asleep. Prayer to God turns my attention to Him, and prayer for others turns my attention off self. It's sweet, actually, to fall asleep with a prayer on my lips in these situations—even if falling asleep takes awhile.
In Christ, rest well tonight, friends.
This article originally appeared here and is used by permission.