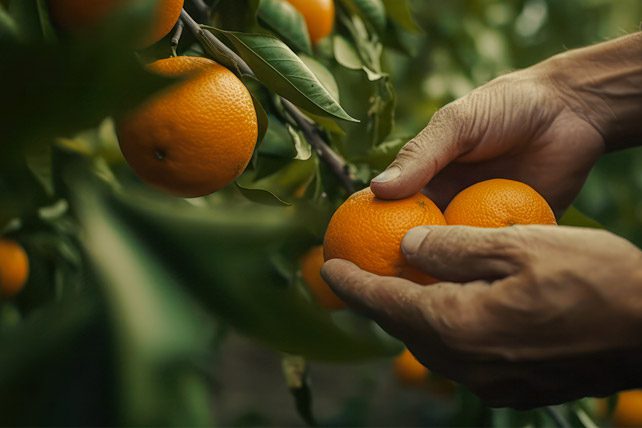 The noisy gongs of acerbic and judgmental discernment bloggers, podcasters, vloggers and conference speakers are scattered throughout our social media feeds…and they're here to stay. The uncharitableness with which such individuals speak online immediately ought to leave a bad taste in the mouth of Christ's true lambs.
After all, the fruit of the Spirit in the life of believers is an inextricable constituent of doctrinal truth. No amount of insistence that one is speaking the truth in love (when, in fact, he is speaking the truth in anger) will mask the fact that he is actually speaking in loveless pride.
As Jesus said, "A tree is known by its fruit." The bitter fruit of an acrimonious "truth speaker" will inevitably be the bringing forth of disciples more fractious than himself. Nevertheless, the root of the problem does not lie in a love of the truth and a desire to trumpet forth sound doctrine—it is rooted in pride and self-love.
In Scripture, God everywhere charges us to be lovers of biblical truth. The early believers "continued steadfastly in the Apostles' doctrine and fellowship" (Acts 2:42). The Apostle Paul teaches us to be lovers of truth and practicers of love when he wrote, "Follow the pattern of the sound words that you have heard from me, in the faith and love that are in Christ Jesus" (2 Tim. 1:13).
It is often, on account of a loveless defense of truth that many Christians succumb to the opposite error, namely, the embrace of the diminution of sound doctrine. One doesn't have to scroll through his or her social media feed for long to come across an influential pastor or teacher warning his followers about the dangers of an overemphasis on sound doctrine. It sounds quite pious to sophisticatedly downplay truth in order to up play love. Nothing, however, could be more fallacious and factitious. It is impossible to love the truth and to speak the truth too much or too often. In fact, where there is no truth, there is no love. Christians have been redeemed in love by the One who said, "I am the truth."
Of course, the danger of swinging from one error to another is not a new phenomenon. It is as old as the fall. Though it comes in new sociological and philosophical packages, the human heart has always revolted against embracing, loving, propagating and defending the truth about God. Throughout the early decades of the 20th Century, J. Gresham Machen warned about the destructive dangers of the theological liberalism that had stealthily yet persistently crept into the church and the academy.
The strength of the theological liberalism of Machen's day is that it downplayed doctrinal truth under the guise of up playing love–much as it seeks to do in our day. In his "The New Testament: An Introduction to Its Literature and History," Machen wrote,
Many Christians today have a horror of theology; they suppose it must necessarily be a cold and lifeless thing. As a matter of fact, theology is merely thinking about God. Every Christian must think about God; every Christian to some degree must be a theologian. The only question is whether he is to be a bad theologian or a good theologian. If he contents himself with his own preconceived notions, or gives free scope to his own natural feelings, he will be a bad theologian; he will soon find himself cherishing a miserable, imperfect, unworthy conception of God which makes God a mere creature of man's fancy. If, on the other hand, he makes himself acquainted, through patient study, first with the teaching of the Bible about God, then with the mighty acts of God that the Bible records, then with the Bible's explanations about these acts, he will soon be in possession of a 'theology' which will give backbone to his who religious life. There need be nothing technical about such a theology; it may not even be called 'theology' at all; it may be expressed in language that a child can understand; but whatever it is called and however it is expressed, it is absolutely necessary for a genuine Christianity. Christianity is based, not upon the shifting sands of human feeling, but upon solid facts; and the apprehension and understanding of facts inevitably requires the use of the intellect.
Christians today, no less than in Machen's day, desperately need to come to terms with the fact that we are all theologians—whether good ones or bad ones. While we must be zealous to guard our hearts against embracing the ethos of the vitriolic doctrinal voices around us, we must equally avoid giving ear to those who, under pretense of love and charity, have functionally encouraged "a horror of theology."
As Machen rightly noted, "Every Christian must think about God; every Christian to some degree must be a theologian. The only question is whether he is to be a bad theologian or a good theologian."
This article originally appeared here and is used by permission.