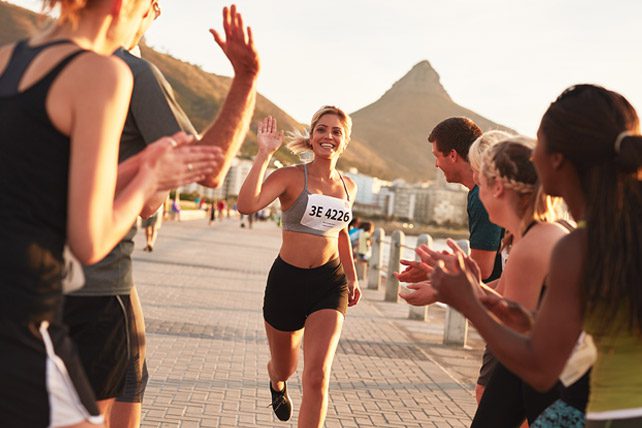 Recently, my oldest son Chase ran 50.7 miles…on purpose.
To be entirely clear, he did not run this distance because anyone or anything was chasing him!
He did it for the challenge and fun.
His mother and I are ridiculously proud of him.
To run a race of this distance is to face physical and mental challenges with every bend in the road and with every stride that is taken.
When reflecting on his impressive feat of endurance, Chase mentioned that part of what fueled him was "meeting multiple people that helped me significantly by pushing me through some tough mental and physical stretches."
What was it that carried him through the tough stretches?
The encouragement of other fellow runners.
Chase's comment about fellow runners fueling him, got me thinking about the people in my life who have helped me push through the tough patches and continue in the race. The more I reflected on these people the more I came to realize that I could categorize these people in different ways.
The 'Out of the Blue' People
Out of the Blue People are individuals we encounter randomly, "out of the blue." They could be someone walking by our table who compliments our beautiful family or a person we've never met who approaches us to offer a kind word. These are not people that you see with any consistency. Likely, you will not see them again, but their one comment provides a needed boost to keep running.
The 'For a Season' People
For a Season People show up in different chapters of our lives for a few months, maybe even a year or two.
I recall a person like this in my life when I was part of planting a church several years ago.  One day in particular I was exhausted and out of faith for the future.  Sitting with a friend from the community I shared my struggle. His words to me that day kept me going, "Chad, when you run out of faith you can borrow mine." More than once in the following months I called this friend and asked to "borrow some faith" for the things that I was facing. This friend was a constant in that season, but I have not had contact with him in some time. For a season, we ran together.