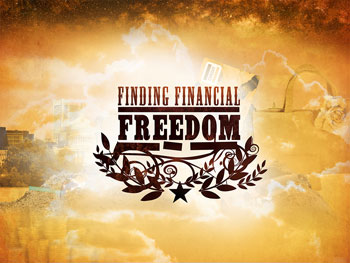 Finding Financial Freedom
Free four week series elements for Finding Financial Freedom:
Graphics
Background slides
CD cover
Video bumpers
Message audio
Series description by OpenResources.org: "Is money ever a topic of conversation in your house? Does it feel like you ought to be able to do more with what you make? Is debt mounting up? (Money represents so many things in our culture – success, independence, self-reliance, power, control.) This weekend we start a new series titled, "Finding Financial Freedom." In this 4-week series we will explore some of the root issues behind our view of money and provides practical tools that enable us to enjoy more fully the resources that God has entrusted to our care."
Series elements provided by OpenResources.org.