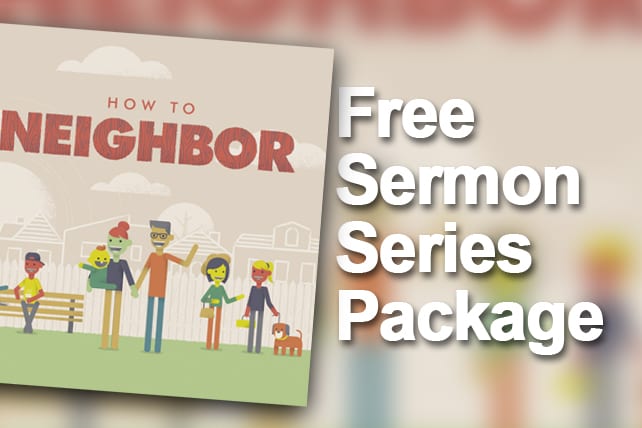 Free Sermon Series Package
Download and share this 4-week series with your church.
From Open.Church, "As the world grows more connected, our neighbors are closer than ever. You might not share a fence, but you can still share their burdens and joys. How to Neighbor is a four-week series with a strong push for local missions. Each week focuses on a different aspect of how to build relationships with our neighbors and how to do good in the context of those relationships. The topics covered are 'Racism Reconciled,' 'Orphans Embraced,' 'Poor Empowered,' and 'Lonely Loved.'"
This sermon package includes:
Series artwork
Countdown video
Promo videos
Message videos
Talk It Over questions
Preaching outlines
Resource provided by Open.Church

Download Instructions: Log into your free Open.church account to download these resources.