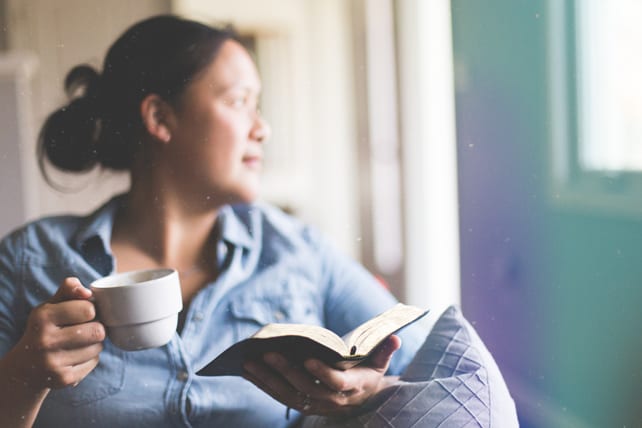 I feel like Proverbs 31 woman is tainted.
My high school mentor (a man) once challenged me to memorize Proverbs 31 over the summer.
I did, but to be honest, I was 15 and didn't know what a distaff was or exactly what it meant to choose flax. I didn't have a husband and, at that point in my life, didn't care to ever have one. I thought it was a weird passage to memorize and that it didn't really apply all that well to me.
Then, every time a teenage girl made a painfully insecure remark on how fat or ugly she felt, a group of Christian girls would chant, "PROVERBS 31:30!! PROVERBS 31:30!!" in her face. ("Charm is deceptive, and beauty is fleeting; but a woman who fears the LORD is to be praised.")
It was less of an encouragement to fear the Lord, and more of a social chastisement for seeking compliments. It was thrown at me a few times when I had voiced genuine fears or concerns, in the place of sympathy or love.
And now, as a wife and mother, I feel that the Proverbs 31 woman is wielded as a weapon against me more than ever.
A Proverbs 31 woman forgoes her career and life's aspirations for childbearing and child rearing.
A Proverbs 31 woman uses weird words like "helpmeet" and uses "purpose" as a verb ("I purpose to get the dishes washed today").
A Proverbs 31 woman keeps a perfectly pristine house – in high heels and pearls.
A Proverbs 31 woman stitches her children's clothing by hand, hangs the laundry on the line, uses cloth diapers, and bakes phenomenal pies. Her sink? Empty.
A Proverbs 31 woman acquiesces to her husband's every wish. She is quiet and meek, never opinionated, and yet – a tigress in the bedroom.
A Proverbs 31 woman knits, crochets, and cross-stitches. She decorates like Martha Stewart and actually succeeds in her Pinterest crafts.
A Proverbs 31 woman weighs 110 pounds and has perfect country-singer hair. (That's in verse 52.)