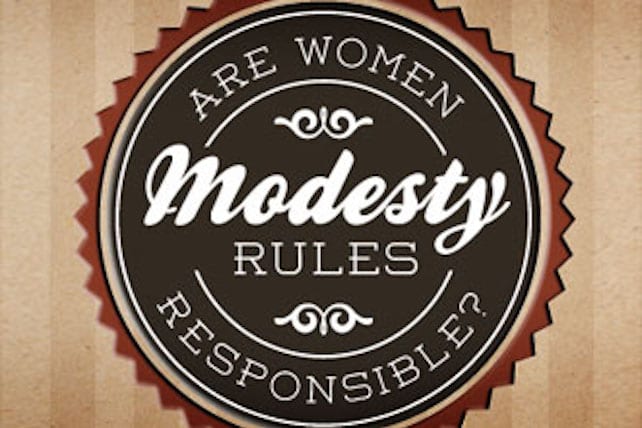 I grew up in a conservative home, in a conservative church and in conservative social circles. And hear me correctly, being conservative isn't the problem.
The lies I believed from my culture are the problem, and lies can come from any background.
It's been an intense process over the last two years as I've become aware of my many distorted views from my past, but in the midst of it, I'm seeing God more clearly.
In the culture I was raised in, there were constant discussions about modesty.
Not the "oh, hey, don't be a rude showoff, because that's rude" kind of modesty conversations, but the rulers and rulebooks of big-time modesty. If you've experienced it, you're probably nodding or cringing, and if you've never encountered it, well, use your imagination.
Though the trappings varied, the lectures and conversations were always essentially the same: People talked about what girls were wearing and how the act of putting on clothes in the morning could radically change what boys were thinking.
There were endless options for violations and validations in Modesty-land, depending on the exact situation and circumstances. It didn't take long for me to absorb the idea that I wasn't a person with a body—I was an outfit with the power to control the morality of men.
I believed the lie that I was responsible for everyone else.
There was always a part of me that was desperate for a way out of the burden of over-responsibility, but my diligent self just kept trying to shoulder the shame and paranoia of the Modesty Rules, because I thought they were God's plan for me.
In the last few years, though, I am learning a subtle difference in responsibility.
I have learned that, yes, people should be responsible, but not to me. God created each person with a level of autonomy and responsibility tied directly to Him.