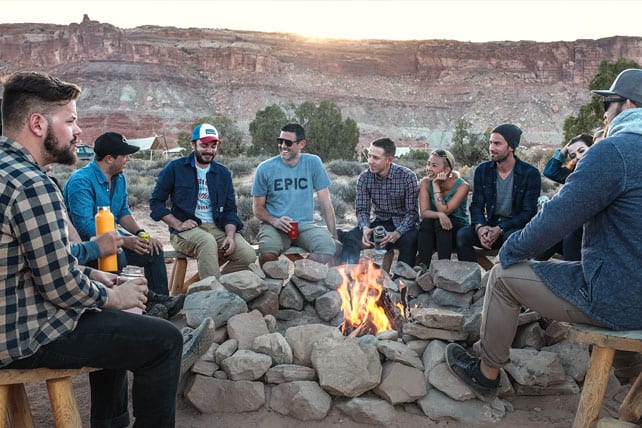 The Bible teaches that for Christians, God is our Father, other Christians are our brothers and sisters, and the church is like a family and we are to love one another. Like every family, the church is made up of imperfect people who need to ask for forgiveness, receive grace and grow in their love for the other members of the family. With that in mind, I would like to share with you ten practical, simple ways that we as a church family can grow in church love.
Church Love – 10 Ways to Love One Another
Love One Another Tip #1. Pray
One of the most loving things that we can do for each other as a church family is to pray for one another. Great love can be shown not by merely saying "I'll pray for you" but by putting a hand on someone's shoulder right then and there and lifting up the need in prayer.
"Brothers, pray for us." —1 Thessalonians 5:25
Love One Another Tip #2. Gather
In this age of technology and digital "friendships," one of the most loving things we can do is gather together in person to worship our King Jesus. When the church gathers together, I like to think of the analogy of the family sitting down for a meal together. The band provides the soundtrack for the party, the preacher is like the cook who serves the meal, the volunteers help set the table, and all the adopted children of God gather around the table to spend time with their Father.
"Not neglecting to meet together, as is the habit of some." —Hebrews 10:25
Love One Another Tip #3. Community
There are approximately 90 "one another" verses in the Bible: greet one another, comfort one another, seek good for one another. It is pretty hard to live out these commands when you don't actually spend time together in community. At Mars Hill Church, we want for our Community Groups to be places where these "one another" verses can be lived out in love.
"Live in harmony with one another." —Romans 12:16
Love One Another Tip #4. Serve together
Serving the church is both corporate and individual, both in large groups and small. We can serve by showing up early on Sunday and helping make the church building welcoming. We can serve by giving money to a friend in need. We can serve by leading a community group. This service is a practical, tangible way to show others the love that God has already shown us.
"Two are better than one, because they have a good reward for their toil." —Ecclesiastes 4:9
Love One Another Tip #5. Show honor
In many cultures, honor and respect are huge. American culture is not one of those cultures. In fact, a good argument could be made that our culture actually encourages dishonor and disrespect. God's children can show love by speaking words of honor where honor is due: for a job well done, for a particular servant-hearted act, for longevity in the faith, etc.
"Outdo one another in showing honor." —Romans 12:10