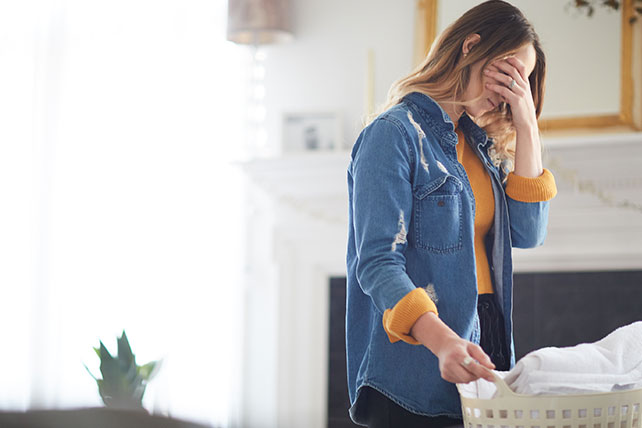 If You're Feeling Overlooked and Unappreciated …
"After removing Saul, he made David their king. God testified concerning him: 'I have found David son of Jesse, a man after my own heart; he will do everything I want him to do.'" Acts 13:22 (NIV)
Sometimes I wake up in the morning feeling a little grumpy. Time to do it all again. I'll buy food that gets eaten. I'll wash clothes that get dirty again. I'll sweep floors that will be littered with crumbs an hour later.
Is there more to all this than just doing the tasks of everyday life?
Before I jumped into the normal routine this morning, I sat with Jesus. And I found some big truths as I read my Bible and took a little glance into David's life. Despite how others saw him, his own tendency to sin, and lack of position in his own family, David had the sweet reassurance of God. And that was enough.
Overlooked by everyone else. Handpicked by God.
To his older brothers, David was a pest. To his father, Jesse, he was just the youngest son. To onlookers, he was just a shepherd boy. But to God, David was the one destined to be king. And not just any king. He was from the bloodline from which Jesus would come.
Overlooked by everyone else. Handpicked by God.
Even the way David was anointed to be the future king is a telling story. In 1 Samuel 16, God tells Samuel that He has rejected Saul as king and chosen one of Jesse's sons to be the replacement.
Think of the list of qualifications that must have run through Samuel's mind for such a position: tall, smart, articulate, brave, groomed, well-mannered, a natural-born leader. Samuel saw some of these characteristics in Eliab, David's brother. "But the LORD said to Samuel, 'Do not consider his outward appearance or his height, for I have rejected him. The LORD does not look at the things man looks at. People look at the outward appearance, but the LORD looks at the heart" (1 Samuel 16:7, NIV 1984).
Overlooked by everyone else. Handpicked by God.
Samuel had Jesse line up all of his sons before him. All of them were to be considered. Yet, Jesse didn't call David in from tending sheep. Was this an oversight? An assumption? A judgment call? A deliberate choice?