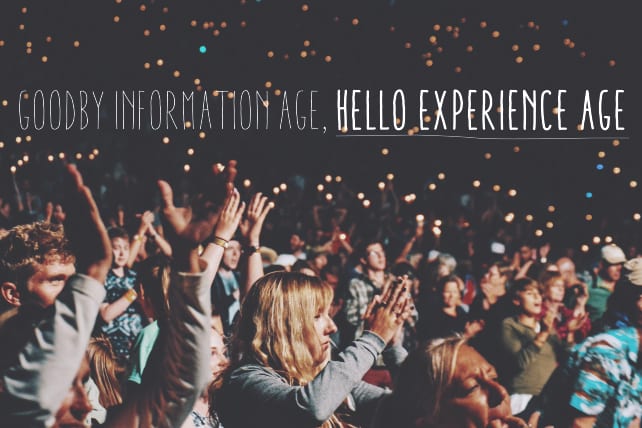 To give you a little bit of anecdotal background to life on the Internet, and how people made major impacts in their businesses and organizations, the Internet became popularized around 1995. I remember the AOL screech sound around that year in my suburban Dallas home.
Google ad words became the first major play that people would use to gain clients, or churches would use to gain guests. Then, email marketing became prevalent. People would open mass emails above 90 percent of the time. Now, most marketers will tell you that the upper 20s to lower 20s are more realistic percentages. Marketers leveraged and eventually ruined email marketing.
Then, AOL chat rooms, followed by MySpace and then Facebook, began the popularization of social networks. This led us to where we are today. Many call this "web 2.0."
Often, you hear people bifurcate social media from the Internet. At this point, a majority of the Internet is tied to social media. In many ways, the Internet now is social media.
Within the last 18-24 months, there has been another shift. We've moved from the information age to the experiential age. No longer will you make a major impact on the Internet by merely posting bland information and expect it to move the needle. Now, you must invite people to experience something with you.
See the video below as an example.
Our church had an event called Jingle Jam. It was a kids' ministry "Family Experience" that we developed from Orange, and it served as a big Christmas party for our church. A year or two ago, we would have simply gone on Facebook or Twitter or Instagram and posted promo pictures of the event with info of who/what/when/where.
We made a strategic shift to allow people to "experience" this event before they came. Facebook Live is a major tool in doing this. People who see the behind-the-scenes perspectives of events your church or company are promoting are more likely to buy into them and attend.
I truly believe a lot of people came to this event due, in part, to our church making a strategic decision to say goodbye to the information age and hello to the experience age.
What are some other ways people can experience the thing you're promoting besides Facebook live?
Go all-in on video. Even if you don't have much money in your budget, my friend Brady Shearer from Pro Church Tools has a helpful post on "

The $139 Church Video Setup

."
Use Instagram stories.
Use Instagram Live.
Use Twitter video. By the way…Twitter video is EXTREMELY under-utilized.
Vlog.
Lastly, this ties in a lot with storytelling at your church. At Highlands, we're making 2017 "The Year of the Story." At least once a month, we're showing videos in our services of people sharing their stories of how God changed their lives at our church. It shows an experience of life-change, not merely a graphic that says, "A Place of Life Change."
In conclusion, and in order to reiterate the most important point…transition from throwing out information on the Internet and expecting people to buy in or attend, and move to inviting them to experience it with you.