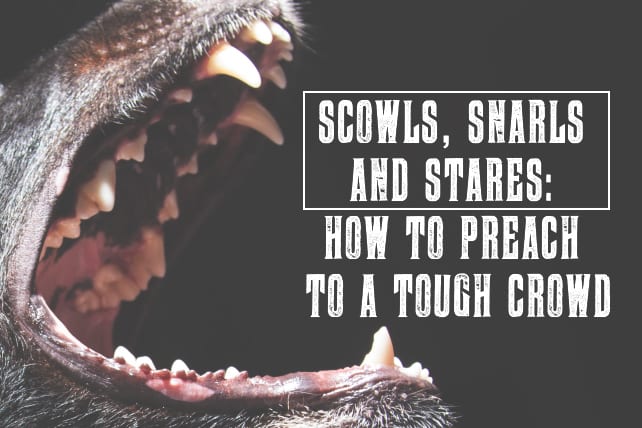 I remember those early years in my struggling church were so hard to preach. It is hard enough to try to figure out who you are as a preacher, but to have to do it in a place where there felt like a general disinterest, even at times hostility, well…that is especially hard. Few ever brought a Bible and used it. I regularly stared at snarls and scowls from the pulpit for the first four to five years. I remember starting to struggle preaching to scowls so much that out of desperation I printed a message for myself and taped it on the top of the pulpit to stare at when I would preach. The message said this,
You don't preach for the praise of man, but to declare the truth of God's word. It is enough and a worthy, noble work to preach God's word even if it is not seemingly received by the hearer."
If you can't find the joy in God's word being proclaimed regardless of how the hearers respond, you won't last long preaching, especially in a hostile church. We have to trust that God is at work using his word in numerous ways, even when we can't see it. God's word never returns void. Our calling is to preach. We are to leave the results to God.
God's Spirit working through his word is indeed powerful, for 13 years later, there is no sweeter place for me to preach than this church where I once preached to snarls and scowls.