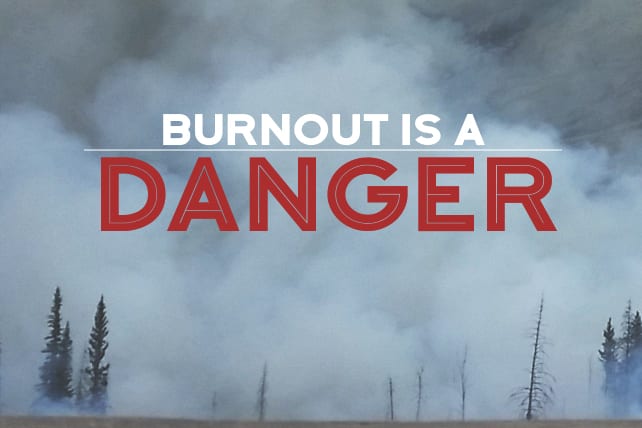 I became a pastor and started Embrace when I was 24 years old. It wasn't my idea. I made myself available, and God had a plan.
The pastor who led me to Christ encouraged me to pursue ministry, so I went to seminary. As I began my final year, he asked if I had ever thought about planting a church. I thought it was a crazy idea! Yet he somehow convinced me to send a few emails inviting people to consider starting a new church. And sure enough, people were up for it.
We started with 32 people and within months grew to around 100, where we stayed for three years. As a small, young church, we struggled to remain financially viable. I tried everything to grow the attendance: Late nights. Long hours. Stepping out of my comfort zone daily. If we wanted to keep our doors open, we needed to grow.
At the time, we met in another church's building. They worshiped in the mornings and our church worshiped on Sunday evenings. Around noon, after their service ended, they allowed us to put a large A-frame sign near the road that read "Embrace Church." It took two large men to move it. I had the best volunteers, but we often forgot about the sign after worship. Each time we did, I would search for a friend to help me move the sign, but often I would have to haul it in on my own.
One winter night, a snowstorm came through. With a foot of fresh snow on the ground and more piling on, we still had worship. (Yes, we're hard-core in South Dakota. It can be 40 degrees below zero with no visibility, and we'll still have church.) After the service, we put everything away and went home. I drove slowly because of the snow and got all the way to my house before realizing the A-frame sign was still outside. It was late, and I was completely spent. But the sign needed to be moved. So I drove back across town through the snow. Then I crawled underneath the sign and began to lift it with my shoulders.
That night I hit my first breaking point.
I had only recently completed my master's degree, I didn't want to start this struggling church in the first place, and here I was moving this stupid sign through three feet of snow. Without thinking, the words came out:
"God, what am I doing here? I'm tired! Why did we start this church in the first place?"
The first three years with Embrace were the hardest of my life.
A few months later, the church changed locations, and our service time went from Sunday evenings to Sunday mornings. That first Sunday morning, we hoped more people might come.
In a single day, we doubled in size. We couldn't believe it.
Each week thereafter, more people showed up. At first, it was surreal and exciting. We became one of the fastest-growing churches in the country—so fast, I couldn't keep up. I worked harder and longer. I spent every waking moment trying to figure out how we could handle the steady stream of people coming to our services.
I couldn't keep up with all the emails. Everyone wanted to meet with me for coffee. I performed a wedding almost every weekend; one weekend I married three different couples. All the while, I was trying to be a husband and a dad. But the church's phone number was my cell phone, and people didn't stop calling just because I had gone home for the day.
Before long I started showing up late for appointments or forgetting them altogether. Worse, I was never fully present when I was with my family. I was dropping balls left and right, and people were getting frustrated.
When Embrace started, I could be everyone's personal pastor and friend—and I loved it. But now I couldn't keep up. For many churches, rapid growth probably seems like the best-case scenario, but our growth came with so many challenges I had never encountered before.
I hated the criticisms coming from outside our church:
"Why are they growing so fast?"
"It must be shallow."
"They're all about numbers."
Yet worse than the external criticisms where the things I heard from my own people:
"We never get to talk like we used to."
"Why don't we grab coffee like before?"
"You used to be easy to get ahold of. I could call, and you would always answer. But not anymore."
Did I mention that I never wanted to start a church in the first place?
One night, 10 or so of us gathered for a leadership meeting at our church. Before the meeting started, someone asked me how I was doing. I couldn't respond. I just started sobbing.
Tears I had kept to myself for so long came rushing out. After six years of running, running, running, I was burned out—again.
After that night, I realized I was leading the church completely out of my own strength. I had pushed and pushed for years; my life, my words, my actions, my relationships and my soul showed it. I couldn't do it anymore. My sob fest at the leadership meeting made it clear that something needed to change.
I decided to make some long-overdue transitions. I learned how to delegate. We finally got a separate phone number for the church, and once home, I put my phone away. I began taking days off. (For me it's every Friday.) None of these changes were easy to make, but I didn't have a choice—I'd reached my breaking point.
I discovered the biblical principle of Sabbath, setting aside one day a week to connect with God, to remind myself that God is God, and I am not. In our 24/7, always-connected, constantly-available world, this can be one of the hardest commands in the entire Bible to follow. It was for me. Why? Because I often believe the lie that I'm in control of things that are beyond me.
Even though I'm on the other side of sheer exhaustion, I still find myself tempted weekly, sometimes daily, to do things on my own. I want to put my head down and work harder. I try to figure everything out without any help. Whenever I feel this tug back toward the road to burnout, I say a quick prayer: "Lord, forgive me."
For more from Adam Weber, check out his new book, Talking with God.
This article originally appeared here.