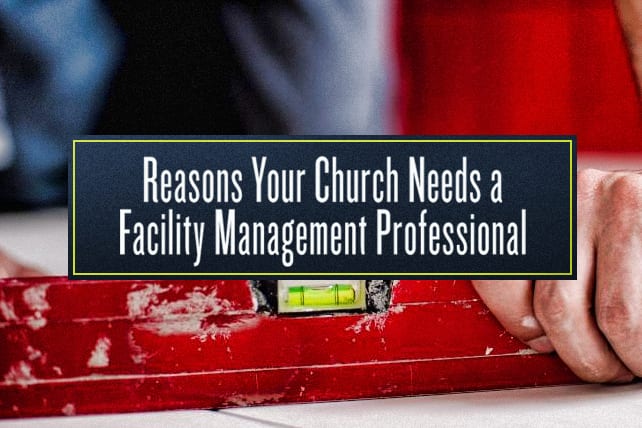 Over four years ago I wrote a blog asking, "Is Your Facilities Manager the Red-Headed Stepchild of the Church Staff?" I have had numerous facility managers tell me that is exactly how they have felt and even some are still considered that way. However, I am encouraged to know that some church leaders are embracing their Facility Manager equally as other ministry leaders…especially when they adopt the theology of Facility Stewardship and see it as a spiritual and ministry endeavor just like small groups, missions, youth and the like.
Do we think that the Facility Manager is less critical to the success of your ministry as the youth pastor? Are they less important than the small groups pastor? What about the accounting staff…is their role less critical to the operations of the ministry? If you responded  "no" to any of these, then why do we treat the Facility Manager like the red-headed stepchild of the staff? Facilities represents a large part of any church's asset base and annual expenses, yet doesn't usually receive the same attention that other facets of the organization garner. Is it just the necessary evil? I agree that facilities are only a tool…but they are a tool that requires care and stewarding…and in most cases, a tool your church would not want to be without.
I was asked this last week, by a Facility Manager, what "case" can he make to his leadership to emphasize the importance of his role as well as how to enlighten their understanding as to how critical it is to have the right number of staff and capital reserves.
The following are nine reasons your church needs a Facilities Management Professional:
1. Facilities are one of your church's largest assets and represents a significant cost to operations. A Facility Management Professional has the knowledge to maximize value and minimize costs.
2. Facilities and the environment they provide staff, members, congregation, as well as processes and systems, have a large impact on productivity. A Facility Management Professional understands the church's mission and the interaction with the facility necessary to maximize ministry efficiency as it relates to the use of the facility.
3. Facility accommodations, whether in growth mode or not, require strategic planning to minimize costs and maximize value. A Facility Management Professional provides strategic direction and development  guidance to achieve the results the church needs to fulfill the vision and mission.
4. Sustainability is critical to the environment for the church and its members as well as community image. A Facility Management Professional provides the stewardship required to maintain leadership in the environment.
5. The environmental and legislative complexity of owning or leasing facilities represents a huge risk to the church. A Facility Management Professional navigates the requirements and mitigates the risk.
6. Facilities require an entire team of generalists and specialists to provide services. A Facility Management Professional understands how to identify and assemble these resources to work together to maximize value, reduce risk and minimize costs.
7. The facilities that house your ministry activities can require considerable effort to manage effectively. A Facility Management Professional takes on this burden and frees up other resources to fully focus on what makes the church successful in delivering its core ministry (Acts 6:1-7).
8. Managing facilities with an administrative resource or line manager (i.e., Maintenance person) means it won't get the attention and expertise it deserves and may put the church at risk. A Facility Management Professional has training, background and experience in all areas of the complex issues and services required to provide effective stewardship to the church's facility assets.
9. A Facility Management Professional has the experience and overall oversight for facilities issues, enabling them to see patterns, track changes and identify risks that may have a future negative impact. Their knowledge enables them to take corrective action now to reduce your risk and costs.
Now…with that all said, we are really going back to an earlier conversation about the difference of management vs. maintenance. Both are important…but they are different tasks and require very different skill sets. Don't be lulled to sleep thinking you have a Facility Manager just because you gave them that title. Skill sets, expertise and performance make the role…not the title.
What are you doing to enhance and to further your Facility Stewardship plans? If you do not have a Facility Management Professional on your staff, you may want to contact us to explore your options. As I suggested last week, you may need a COOL SOLUTION.
This article originally appeared here.