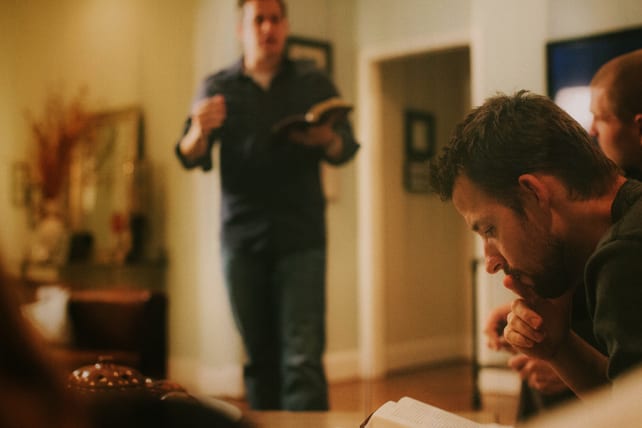 Five…four…Ferguson picks up his dribble…three . . . two . . . one . . . Ferguson shoots and scores! They win! They did it! Ferguson's last-second shot has won the championship!
With my hands raised in victory, I shouted those words in the driveway of my house as a kid. In fact, I created a heroic drama like this hundreds of times every summer.
I bet you did too.
If it wasn't a game-winning last-second shot, how did you imagine yourself as the hero somewhere?
My wife, Sue, who became a teacher, saw herself being like Anne Sullivan: teaching the next Helen Keller and helping her students discover how to learn.
Maybe you dreamed of taking a spaceship into outer space as the whole world watched to see whether you would land safely.
Perhaps you envisioned yourself in front of ten thousand screaming fans, nailing a face-melting solo on your electric guitar.
Maybe you imagined dancing so beautifully that when the music stopped, the crowd erupted with a standing ovation.
I believe God put that dream to be a hero within each of us as our way to make a difference and to leave our mark on planet Earth.
Jesus as a Hero Maker
Jesus' death on the cross was heroic. Jesus told his Father, "Not my will, but yours be done" (Luke 22:42), and then he stretched out his arms and gave his life for us.
But Jesus didn't stop with being a hero. He made heroes out of his closest followers. We know that Jesus was a hero maker by how he allocated his time and energy as a leader.
When you think of Jesus' ministry, do you picture him speaking to the crowds—Sermon on the Mount, feeding of the five thousand—or spending time to train the Twelve? One researcher says the Gospels put 3/4's of their emphasis on the training of the Twelve. He calculates that from the time Jesus told the Twelve that he'd teach them to multiply ("I will send you out to fish for people" [Matt. 4:19]) until his death, Jesus spent 73 percent of his time with the Twelve. That's 46 events with the few, compared with 17 events with the masses. The ratio of time Jesus spent with the few versus time he spent with the many was almost three to one.