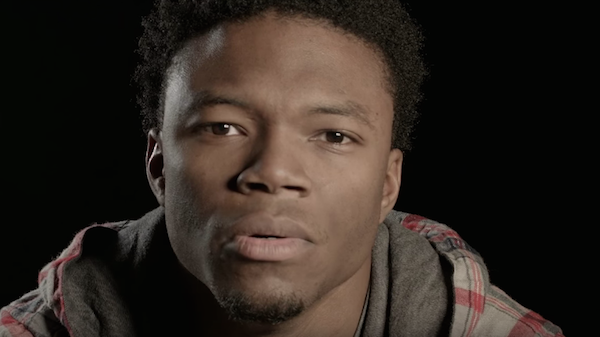 The LeConte convention center in Pigeon Forge, TN was packed with around 9,000 teens gathering to worship the Lord. The young man who was to give his testimony, Caleb Castille, was overwhelmed by the crowd.
Not that Castille is a stranger to stage fright. A young person himself, Castille is pursuing a career as an actor. But before he landed a role in the Christian film Woodlawn, Castille had to give up a potentially lucrative path as a football player.
As he took the stage, Castille told the teens about his football career at the University of Alabama, where he played with the team as they won two national championships. But Castille had another dream to be an actor. This is the dream he submitted to God and left football to pursue. Castille recalls he had other opportunities in the acting industry, but he "didn't want to compromise", and so he set his sights on Woodlawn.
Much to his surprise, he landed the role of Tony Nathan, one of the main characters of the film.
"More than anything, I wanted the kids to realize their dreams do matter," Castille says about his speech to the teens. He started out his story by asking if any of them had ever had a dream they felt was so big it would never come to fruition.
Apparently that question and Castille's testimony really spoke to the teens, who thronged around Castille in the foyer of the convention center afterward. One girl told him, "What you said made me literally believe I could do anything I put my mind to, if I just keep believing and doing the right things."
Castille says he wishes he could have talked to everyone in the foyer that day, but knows his message resonated with everyone who heard him: Your dreams do matter and God is in control.