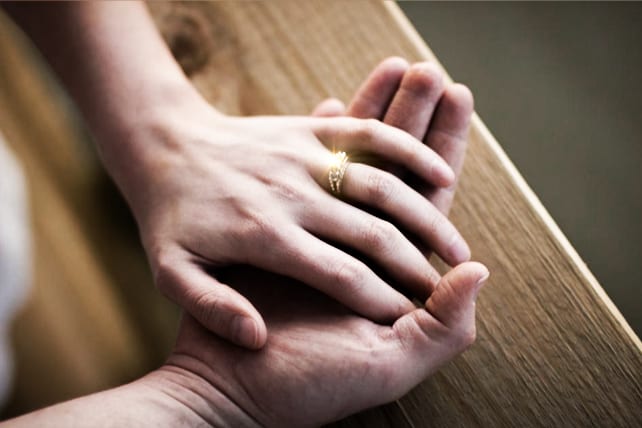 Most of us would like to experience intimacy in marriage. No couple has ever said "I do" with dreams of sleeping in separate bedrooms. But a recent article in the Wall Street Journal claims the secret to a happy marriage is two master bedrooms.
"Build two master bedrooms and you get extra elbow room!"
Who gets married with dreams of having extra elbow room?!?!
Even if you don't want two master bedrooms in your home, intimacy doesn't happen accidentally. You must be intentional to increase intimacy in marriage.
Most couples will only have one master bedroom, but few will experience intimacy in marriage like they desire and God intends.
10 Ways to Increase Intimacy in Marriage
Here's the good news: A little bit of effort goes a long way. You can experience more intimacy in marriage. Following are 10 ways to experience more intimacy with your spouse.
1. Spend quality time together as a couple.
This doesn't merely mean you sit on the couch and watch TV. Try new activities, adventures, dates and make your marriage your highest priority relationship. Try something creative—shared experiences allow you to grow in intimacy.
Get 124 Killer Date Night Ideas that will help you experience more quality time together as a couple.
2. Ask insightful questions of each other.
Go beyond simple yes-no questions and learn to be a student of your spouse. Live with them in an understanding way by seeking to know them on a more personal level (1 Peter 3:7).
When Kristen and I go on date nights, we often fall into the rut of talking only about kids and work. I want to continue to know my wife and be known by her beyond parenting and work. Ask a combination of serious and fun questions. We all used to do this when we dated our spouse before marriage—recapture your curiosity.
Here are 12 questions you can ask your spouse. Or check out 88 Great Conversation Starters for Husbands and Wives.
3. Pray.
"God, please show me what it means to be intimate with my spouse. Please give me patience and understanding. I lack wisdom and discernment in this part of our marriage, so please help me to be an intimate spouse." God will honor our prayers when we ask for wisdom (James 1:5).