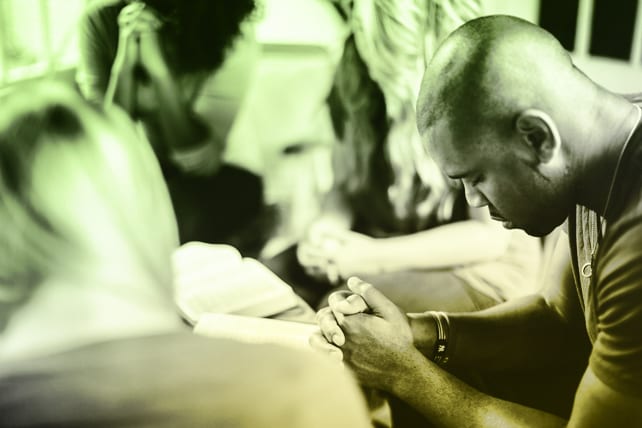 Carey Nieuwhof recently shared five attitude differences he sees in the leaders of growing vs. declining churches.
He hit the nail on the head.
My team at The Unstuck Group and I are on the ground serving in hundreds of churches of all different sizes each year, and I can confirm his observations.
The difference between growing and declining churches is something we're particularly attuned to. We serve churches in both of those situations: Some enlist our help because they're in decline, and others engage our team to take steps to guard against getting stuck in the future, even as they are in growth mode today.
We've been tracking some data along these lines for a while now.
Each quarter we share a short report on our findings—The Unstuck Church Report. (You can subscribe by email to get it for free each quarter.)
When I was analyzing the data for the Q2 2018 report, some things really surprised me.
Just to be clear—this isn't a comparison of big churches versus smaller churches. This is data that's comparing growing churches to declining churches. Both sets of data include churches of fewer than 100 people and megachurches with more than 2,000 people.
Here are five of the findings that stood out to me:
1. Volunteer Engagement Is Higher in Declining Churches
Initially, this was the biggest surprise for me in all of these findings. Growing churches are still connecting 40 percent of their adults and students in regular serving opportunities, but the engagement in declining churches is even higher.
Let me dig a little deeper on that last bullet. Reflecting back on my engagements with both growing and declining churches, my experiences point to a couple of key reasons why volunteer engagement is higher in declining churches.
First, growing churches tend to reach more new people, and our data confirms they're reaching more people who don't yet have a relationship with Jesus.
Like with giving, there's usually a lag in the time it takes for people to cross the line of faith and then mature in their faith before they give their money and their time. Actually, we're hearing from the churches we serve that the "volunteer lag" may be longer than the "giving lag" when new people connect to the church.
Secondly, declining churches tend to be mature churches with a lot more ministry programming. Though it's not unusual to hear leaders in declining churches complain about not having enough volunteers for critical ministry areas, they typically still have high volunteer engagement. It's just spread across many more ministry programs. The more ministry programs you offer, the more staff and volunteers are required.
2. Growing Churches Are Attracting a Higher Percentage of Kids, but Declining Churches Are Attracting a Higher Percentage of Students
This may be because growing churches tend to do a better job of reaching younger families.
Declining churches tend to have older congregants so they are, therefore, more likely to have students in middle or high school.
3. Participation in Smaller Gatherings, Either Home Groups, Sunday School or Other Alternatives, Is Higher in Growing Churches.
There can be a perception that growing churches aren't as focused on discipleship.
But we're seeing growing churches are doing a better job of encouraging people to take the next step into community beyond the worship services.
And, they are primarily inviting people to take that step at a time other than Sunday morning.
4. Growing Churches Have Fewer Paid Staff Members Than Declining Churches.
Actually, it's quite a bit fewer. Growing churches hire one staff person for every 71 people in attendance.
Declining churches hire one staff person for every 50 people in attendance.
In other words, a declining church with 1,000 people in attendance would have six more paid staff members than a growing church with the same attendance.
Here are a couple of my observations regarding staffing:
Declining churches tend to have many more ministry programs.
The more programs and events that a church offers, the more staff are required to support these efforts. Then when staff are hired, they tend to create additional programming and events to justify their positions. It's a vicious cycle that's difficult to break.
Secondly, declining churches don't tend to right-size their staffing.
One of the churches we served had attendance decline for several years to the point the church was half the size it was about five years ago. In that same time, though, no staffing adjustments were made to reduce the number of employees.
Finally, when churches maintain a lean staff, they tend to hire stronger leaders.
In other words, they've learned they can accomplish more through fewer leaders who know how to develop and empower lay leaders and volunteer teams.
5. Growing Churches Develop and Empower More Leaders.
The churches that are growing have one leader for every 11 people in attendance. Declining churches only have one leader for every 19 people in attendance.
In all the data I analyzed, this appears to be the most significant difference between growing and healthy churches. In other words, the span of care (for leading, mentoring, discipling, etc.) is far healthier in growing churches.
Those are just a few of the insights that jumped out at me in the Q2 2018 report. You can read more of them in a recent blog series I wrote on tonymorganlive.com, and in the report itself:
Click here to download The Unstuck Church Report
The original article appeared here.