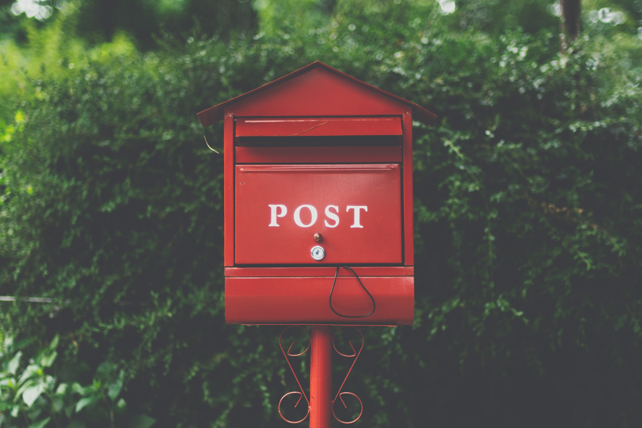 I'm not certain, but I suspect that if you asked a pastor what discourages him most, a common answer given would be the inactive member. Perhaps you need to send this letter to an inactive church member.
By inactive church member I don't mean only those who are habitually absent, but also the inactive church member who merely warms a seat but does little to participate in the life, service and especially the worship of the church. But it's not only a great discouragement for a pastor (and congregation), it is also a good reason for concern. An inactive church member is one of the sheep that has gone astray and requires the shepherd to leave the 99 to go after the one.
As I thought about this, here's what I'd like to say to the inactive church member:
Dear Friend,
I wanted to write you a letter of encouragement. I've noticed lately that you haven't been as present in the life and worship of the congregation as you once were. I understand that there are many things in life that detract or hinder us from being as active as we should be, and maybe we just need a bit of a nudge in the right direction. In fact, it's a temptation that the Bible encourages us against: "Let us hold fast the confession of our hope without wavering, for he who promised is faithful. And let us consider how to stir up one another to love and good works, not neglecting to meet together, as is the habit of some, but encouraging one another, and all the more as you see the Day drawing near" (Hebrews 10:23-25). So with that in mind let me encourage you to not neglect the life, service and worship of the church.
First, I want to encourage you because God is worthy. When we meet week-by-week to worship God we don't do it because it's tradition or mere formality. Rather, we do it because God is worthy to be worshiped: "Worthy is the Lamb who was slain, to receive power and wealth and wisdom and might and honor and glory and blessing!" (Revelation 5:12). When we come together in worship—as God wants us to do—we are saying, "You are worthy!" But when you don't come to worship because you don't feel like it, or you're too busy, or you'd rather do something else, you are telling God, "You're not worthy." God is worthy of being worshiped, loved and served by you.
Second, I want to encourage you because the church is a body. Paul wrote: "For as in one body we have many members, and the members do not all have the same function, so we, though many, are one body in Christ, and individually members of one another" (Romans 12:4-5). By the Holy Spirit we're not only united to Jesus but to one another. When you're not participating in the life, service and especially the worship of the church, we feel your absence. We value you—your presence, service, gifts and graces. To put it this way, when you're not with us we're not complete, but we're a body that is missing a part.