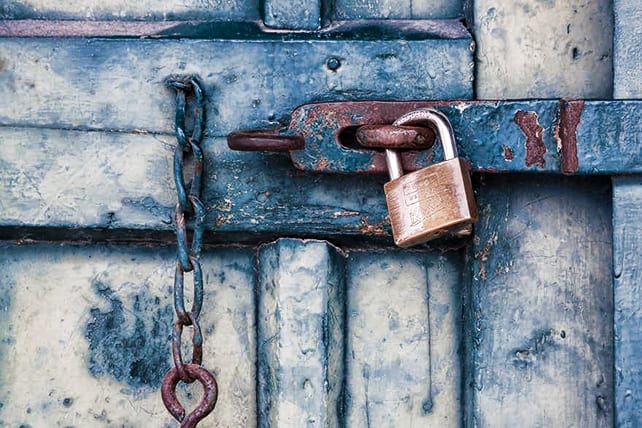 One Sunday to End Slavery
The fight to end slavery is big—more than 40 million to be exact. That's more people enslaved today than any other time in human history. At such a massive scale, how can a church meaningfully engage in the fight to end it?
At International Justice Mission (IJM), not only do we believe it's possible to end slavery in our lifetime, but especially when an entire body of God's people join the fight.
This is the story of how one pastor saw God work powerfully in his church through a movement that helps send rescue to every man, woman and child trapped in slavery.
Outreach Pastor Joe Paschal of LifePoint Church (Reisterstown, MD), had been following IJM's work for a while. He heard IJM's Founder and CEO, Gary Haugen, speak at the Willow Creek Global Leadership Summit and was intrigued and inspired by this genuine belief that slavery could be brought to an end.
But how could he share his excitement with his church?
"I wanted the congregation to catch this vision and excitement…I wanted to bring this down to where individuals can get in the fight for freedom, and let God create that passion in them," Joe said.
Then Joe learned about the Freedom Sunday movement.
For many pastors like Joe looking for ways to incorporate themes of justice and stand up for the rights of the oppressed, Freedom Sunday is an excellent place to start. By hosting Freedom Sunday—a day thousands of churches around the world have dedicated to ending slavery—church leaders have the opportunity to share about the reality of slavery and God's heart to end it, and then invite their congregations to join the fight.
Preaching about justice was relatively new for Joe and his church, but with the support of the rest of the pastoral staff, Joe dove headfirst into preparing the LifePoint Church Freedom Sunday experience.
Joe's biggest desire for hosting a Freedom Sunday was for God to powerfully move through the congregation and help them truly understand why this work is so important. But he didn't want their passion to be dependent on him, and he prayed that they would be inspired and moved by God alone.
"To be honest, I was nervous about me… I started getting worried about my own weaknesses or my own inabilities to really inspire the church.
"Fortunately I was able to really pray and get my head and heart in the right place, and realize God is the one who is going to be doing the inspiring and not me. I just need to get up there and present it and let God work on people's hearts because he's the one that does it."
Through conversations with IJM staff and the use of materials provided by IJM, Joe built out an entire Sunday service, including a sermon, visuals and worship experience.
Joe's prayer for God to move in the LifePoint congregation on Freedom Sunday was answered. At the end of the sermon, Joe invited everyone to step into the work of justice by becoming committed partners in the fight to end slavery.
Not only did the LifePoint congregation respond as individuals, but the church announced a partnership with the IJM field office in Guatemala.
As a result of this partnership, members of the LifePoint congregation receive prayer requests direct from IJM staff, as well as updates on the transformation they are making possible. And when the church organizes a trip to Guatemala, they are given the opportunity to visit the office and join staff for an intimate time of prayer and fellowship.
Just as God is continuing to plant and cultivate a passion for justice at LifePoint, thousands of congregations around the country—and tens of thousands around the world—are seeing God move when they host a Freedom Sunday service.
If you believe that God's people have a role to play in ending slavery, join IJM, LifePoint Church, and the thousands of churches around the world in this fight by hosting a Freedom Sunday at your church.
Dedicate one Sunday this year to end slavery. Head to IJM.org/Freedom-Sunday and join the fight today.