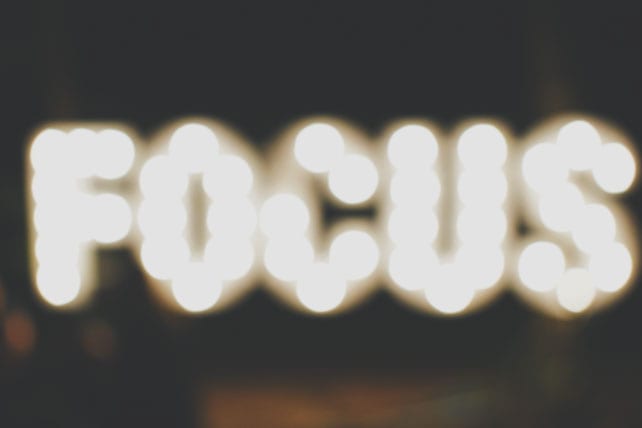 Welcome to the age of outrage, my friend. Who knew that technology would empower some of our worst attributes instead of our best?
Staying on Mission in the Age of Outrage
Twenty years ago, we didn't Google things on our smartphones. Now, it's instinctual. We search the web almost without thinking, accessing literal libraries of information on virtually any topic faster than we can type the keywords. I searched the web dozens of times writing this one piece.
With today's technology, we can communicate instantly and continuously, whether we're facing a life-or-death crisis or just want to satisfy a curiosity. In the 1980s, American Express warned card users, "Don't leave home without it." Today, it seems we can't leave home without our phones. Most days, I would more readily return home to get my phone than my wallet. We can—and feel we must—remain constantly connected with friends, family, co-workers and, well, the world.
Yet the devices that allow us to communicate with everyone anytime we want oftentimes drive us further apart. Technology has created interpersonal opportunity, but also depersonalized communication and conflict, dividing many of us from our neighbors.
The comments sections on YouTube are a greater testament to human depravity than all the reformers' doctrines combined. Arguments, bullying, conspiracy theories, vitriol and irrational cesspools of misinformation and misdirection abound in our digital communication and marketplace. There is outrage everywhere—sometimes targeting Christians, but, unfortunately, often coming from Christians.
We live in a world where our beliefs are increasingly odd and even offensive. But, as Christians, we must allow the Holy Spirit to guide our response. You see, Christians are indeed on the receiving end of this outrage machine. However, I also see churchgoers contributing to and participating in much of the online hostility and misinformation. Our digital outrage damages our witness to the world daily. It seems like people who claim to be Christians are often the worst at spreading false or inaccurate information.
There is indeed much to be concerned about in our world, and some issues deserve our indignation, even anger. Christ followers should grieve and mourn over suffering and injustice, even as we advocate and strive for change in the world.
But when is Christian anger warranted? And when does outrage defame the name of Jesus and undermine our witness? When are we righteously overturning the tables of the money changers, and when are we just wreaking havoc concerning our pet peeves? These questions do not have easy answers, but they deserve our consideration if we want to be faithful disciples of Christ.
Much of our world seems awash in division and hostility. Outrage surrounds us, and we must decide how to navigate these new and often-dangerous waters. We don't get to pick the time we are born or the issues we face in our day. While conflict is universal to all generations, we live and minister in a unique time. Outrage spreads like a disease across our digital platforms, and Christians are not immune. How do we respond in a way that honors Jesus? We can begin by acknowledging three realities.
Drawn to Outrage
First, people have a natural inclination toward outrage. Christians are no exception; in fact, we often contribute to it.
In Christians in the Age of Outrage, I highlight the story of Caleb Kaltenbach, who in 2013 tweeted a picture of a Bible displayed at a Costco store. He found it funny and ironic that the Bible was apparently mistakenly displayed in the store's fiction section. After the photo received hundreds of retweets, major news sources picked up the story. As I explain in the book: