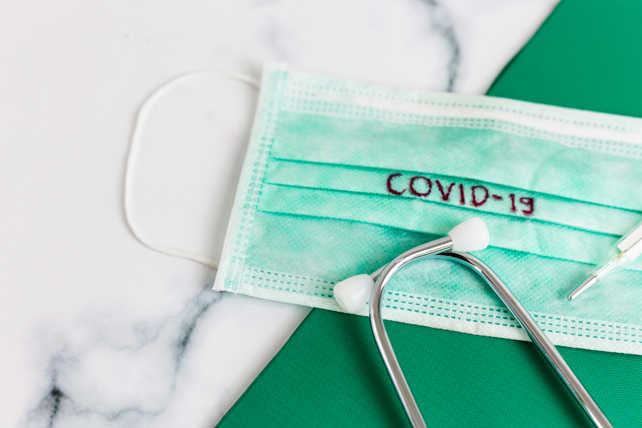 The other day, I was on a Zoom call with a bunch of pastors, and we were talking about what is working and not working in this new post-covid world. As the call went on, we started to discuss what will come next for churches.
The world is different today than it was in January. And while some think once everything opens up, life will return as it was, I don't believe that. Yes, some things will go back to "normal," but the world will be different, and consequently, the church will be and look different than it did in 2019.
That is exciting and scary all at the same time.
So, as I processed that call, I wrote down some questions I think churches and leaders need to think through in this post-covid world:
How long will it take people to come back to church?
I'm finding there are two schools of thought on this: one group says that the moment churches are allowed to meet, everyone will flock back and fill up the room. The other side thinks people will be timid and come back slowly.
Who's right? I have no idea. Only time will tell.
I fall into the camp that says people will come back slowly. I think there will be people who are there week one a church is back open, but also people will stay home and continue to watch online. Not only because of ease but also because of fear. And while some will say there shouldn't be fear, there is. The job of the leader is not to wish a new reality, but to face reality and lead through it.
People may come running back to church; they may go back slowly. Will parents send their kids to school once they open, or will more parents homeschool next year? The answers to those questions will have an enormous impact on how ministry is done moving forward.
After watching church online, how will that change the way people view video teaching?
If you've been around church circles for the last decade, the debate around video teaching and whether or not online church counts has raged.
I think that after spending months watching church online and watching their pastor on a video will have an impact on how people connect with church and teaching in a post-covid world. What is that impact? Right now, it is hard to say, but I think the idea of watching a pastor on video won't be as weird as many once thought it was.
Yes, people will still want to be in a room with a pastor, but will this change how they consume teaching?
How will this change people's view of leadership and their confidence in leadership?
We live in a polarizing political world. Just look at social media, and you will see people throwing stones left and right. Regardless of your political view, most of us assume the other side is lying, not leading well, getting in the way, etc.
How do you lead in this world?
For those who feel like the government hasn't done an excellent job in this crisis, have they lost confidence in leaders and leadership? How will that affect pastors moving forward?
If the government says, "you can gather with 100 or 200 people," what does that look like for worship gatherings?
There is a chance that things will open up, but there are limited to the number of people who can gather. For smaller churches or campuses, this might not be a problem, but for larger churches, this could change things.
Do you pivot and do smaller gatherings and do them more often? On different days? Do you go to the venue route and have different styles of worship? What about teaching in those spaces?
Have we built a strong enough leadership pipeline?
Many churches are using more and more staff to do things right now because of safety and guidelines, but when churches are back together physically, the finances will be different than they were before. At that moment, as churches are rebuilding, the strength of your leadership pipeline will be seen.
The view of this crisis also seems to have different viewpoints, and most of that is seen through age. Many people over 45 view this differently than those under 45. How much of a voice does the under 45 crowds have in your leadership meetings right now? As you move forward?
How will this change how we do community?
One thing that will change through this is community and how we do groups. Yes, people will return to meeting in people's homes for groups, but I think more people will see the value in an online group and want to do that.
I think we are also being reminded about how important community and presence is to our lives. We once took a hug from a friend for granted or sitting with someone and laughing over a cup of coffee. I don't think we'll take that for granted anymore.
How has this changed our view of life and death?
I've heard it said that by the end of this, everyone in the world would know someone who has died from this. I've already lost someone from covid-19. How does that change how we think about life, what is essential, and what we go after in terms of goals and priorities? What about death and what happens after death? Do we now view those differently? Do we focus on those a little more than we used to? Does that close us off and make us more callous towards life?
I don't know for sure, but I think we'll look at life and death differently.
The world is different and changing rapidly. This has always been the case, but it feels like it is overdrive right now.
And no, the world, school, work, and church will not go back to the way that it was before. Some things will return to what they are, but the vast majority of things will be different.
For leaders, this isn't necessarily a good or bad thing, but just a thing.
This article about the post-covid world originally appeared here.