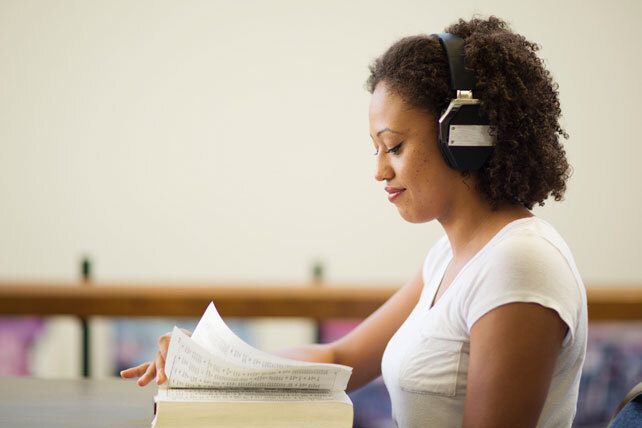 In these times of social distancing, everyone has turned to new ways to handle day-to-day activities and stay connected. For many churches, this has meant ramping up streaming services and other technologies and means of communication. Fortunately, a lot of these changes can benefit our communities in the long run also. They may allow us to bring inspiration to church members in their daily lives, build stronger connections, and even reach a wider audience.
Podbean provides an audio livestreaming and podcasting platform that is popular worldwide for church communities of all sizes. We've seen explosive growth in Podbean Live's use since its inception last autumn, with a big spike since social isolation measures have furthered the need. 
Podbean Live is free to use, for both the host/streamer and the listeners.One benefit Podbean offers is simplicity and accessibility. You can stream from your computer or your phone. Listeners join right from the Podbean app on any mobile device. The interface is intuitive without the learning curve and glitches that sometimes come with other technologies. Also, as an audio-only platform, listeners can truly focus on the message and you can set up and run sessions with utmost ease.
Today, we'll share some of the ways church communities are using livestreaming, some considerations and tips.
Ways to Use Audio Livestreaming 
Live Sermons
Broadcast your sermons, allowing church members and a wider audience to experience your messages. They don't need to learn any complicated technology, they can access your sermons right from their mobile phones with the touch of a button. 
Additionally, you can turn your sermons into podcast episodes for on-demand content to better meet your church members' needs. You can either automatically publish your livestream recording using Podbean with a click or you can download the recording to edit and repurpose. You can easily send out these recordings/links in your emails or other communications so no one ever needs to miss your sermons.                
Bible Studies and Classes
One of the best features of Podbean Live is the ability to interact with members calling in or via text chat. This can enable your community to continue Sunday School classes, Bible Studies, and more. You could even bring in a special guest speaker from anywhere in the world. Use Podbean's Unlisted Mode to make these sessions invitation-only.
Ministry, Meetings, Interactive Sessions
Similarly, Podbean Live can be used for any kind of interactive session or meeting you need to hold. This makes everything ultra-convenient for your members and may help you increase participation and engagement.
Best Practices for Audio Livestreaming for Churches
Podbean Live is so easy to use that you can be up and running in a few minutes. We also offer free webinars so you can get a run through of how it works and ask any questions. If you have Bible Study teachers or other church leaders who might use livestreaming, invite them to join a webinar to learn more too.
Tips for Your Audience
You will be able to send out a link via email, text, or social media to invite your community to your livestreams. All they need is their phone and the free Podbean app. If you are running classes or interactive sessions where listeners will be calling in, advise them to use a headset to avoid echoing. They can simply use their normal phone earbuds, they don't need anything fancy.
Running Your Livestream
You can run the livestream right from your computer browser, also using any headset or earbuds (or a microphone and headphones, if you already have that set up). Or, you can also simply use your phone and livestream directly from the app. We recommend you run a quick unlisted livestream to test out your equipment and the program.
Preparing to Livestream
Otherwise, preparing to run a livestream is not that different than preparing a sermon or class normally. Outline your topic and review what you want to cover. For classes or interactive sessions, set expectations with attendees. Give an introduction and explain how calling in or chatting will work (and any ground rules, such as holding questions for a Q&A period). Remind listeners that they should use a headset if calling.
Here are some more general livestreaming tips to help you and your listeners have the best experience.
Do More With Less: Repurposing Your Content
After you complete your live session, you will have the option of publishing the recording as a podcast on Podbean instantly. If you don't already have a podcast set up, it is easy to do with Podbean. You can also download the recording to use it anywhere you'd like. A great way to repurpose this content is to put it on your website (if you have a podcast with Podbean, we give you an embeddable player) and/or send it out via email to your members. You can make better use of livestreaming by thinking ahead about the different uses, as well as multiple ways you can share the content. 
This platform can really expand what you're able to offer your church community and help you reach out to a wider audience. Because the tools are so easy to use and take minimal set up, you can be more efficient and effective in sharing your messages and inspiring your members.