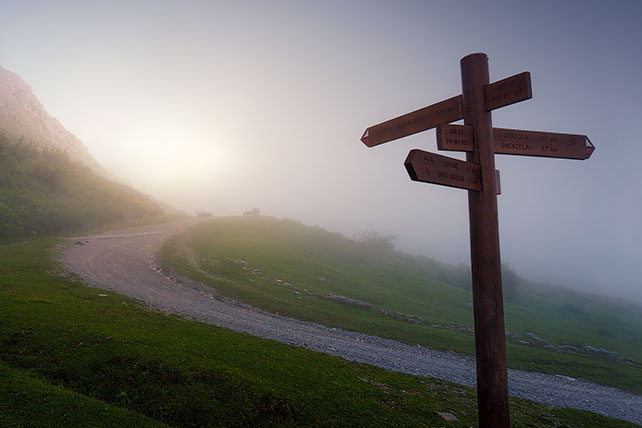 The confusion about how Christians should respond to the political issues today betrays an apparent disconnect between our theology and our practice. Many of us have conveniently relegated politics and culture to the periphery of our lives. We are busy people. We don't have much use for political intrigues and bickering.
But yesterday we saw how the president's words in a late night press conference can actually get us all scrambling around. Millions of people in Metro Manila woke up yesterday morning to find that they had less than sixteen hours to prepare for a modified enhanced community quarantine (MECQ). This means that quarantine passes are once again required, no public transport will be available for the next two weeks, and non-essential work will be suspended, among other things. These are no longer peripheral issues we can ignore. Politics affects us even when we are sleeping.
The pandemic and the contentious nature of Philippine politics push Filipino Christians to ask hard questions about how to best reflect Christian charity in the face of a brewing political restlessness. We want to be peace-makers for the sake of the gospel, to bridge the chasm so that we will be able to disciple people from both sides of the political divide. We want to be healers and fire extinguishers. At the same time it is becoming impossible to avoid political conversations. Not only because everybody is trying to get you to show your political colors but more because the Bible demands that we don't stay silent in the face of injustice (Esther 4:14; Proverbs 31:8-9). This tension is agonizing and most people see only two options: pick a side or step away from the discourse. Isn't there another way?
The Third Way
There is a third way. Joshua 5:13-15 tells a very short account of Joshua meeting an unknown soldier with a drawn sword in his hand on the eve of their military campaign against the city of Jericho. Joshua asked if he was for Israel or for the enemy. "Neither," answered the man, "but as commander of the army of the Lord I have now come." What happened next baffled me for years. Joshua fell down on his knees and worshiped him. The soldier told Joshua to remove his sandals because he was standing on holy ground.
The Bible doesn't say what happened next. What was the message? Who was this person? Scholars say this was the pre-incarnate Jesus, commander of the army of the Lord. The command to remove sandals reminds us of Moses' meeting with Jehovah in the burning bush (Exodus 3). Joshua was standing in the presence of the second member of the Trinity.
Joshua's story teaches one lesson we can all use today: God is not tribal. He doesn't fall into one neat political line. He is neither for the opposition nor the administration. He is outside our political categories. He has his own side—the side of divine justice and righteousness. We don't recruit him to be on our side. We should be the ones eager to join his side.
I was stunned when I realized this because this goes against our natural instinct for partisanship. We normally take sides and operate based on political leanings. Those who don't take sides simply withdraw and stay silent. Our culture doesn't have room for politically homeless people, in fact, they're accused of being fence-sitters who could not make up their minds. But Christians are politically homeless. We don't fit squarely into one political category. Our loyalty is not to any earthly throne. Our allegiance is to king Jesus alone. This is why Christians are frustrating to the woke crowd. Thabiti Anyabwile phrased it well when he posted this on Twitter today:
To be politically homeless is one of the best things that could happen to the spiritual lives of people who are "elect exiles," "sojourners," and "strangers." Politically homeless better fits the Christian's true identity. Let's live into that identity.

— Thabiti Anyabwile (@ThabitiAnyabwil) August 3, 2020
The story of Joshua shows us the third way for the people of God: to intentionally fall outside the political lines. Don't give your allegiance to either camps. The lapses of this administration's response to the pandemic are too glaring to ignore. As a citizen of a democratic country, you can respectfully call it out. At the same time, the vitriol and insults the opposition heaped on people who don't share their outrage are dehumanizing. You can keep your distance from this too. Don't be apathetic and uninvolved either. You can't just post cute cat pictures on Instagram while the world is burning. Politics is part of God's structural design for the world and he means for us to participate in the shaping of culture and society. We are called to be salt and light, after all. We can't do that if we retreat to our caves.
As Anyabwile tweeted, falling outside the political lines resonates more with the Christian identity of being sojourners and exiles on earth. We engage in political discourse with a holy ambivalence knowing that politics is not the primary mechanism for the kingdom of God to operate on earth. God's modus is far more comprehensive than changing political systems. It involves renovation of individual hearts and universal renewal of all things.
So why do we engage in political discourse then? For discipleship. Christians need to know that there is a thoughtful, nuanced, and Christian way of engaging in cultural conversations without falling into the trap of political tribalism.
This article about the third way originally appeared here.