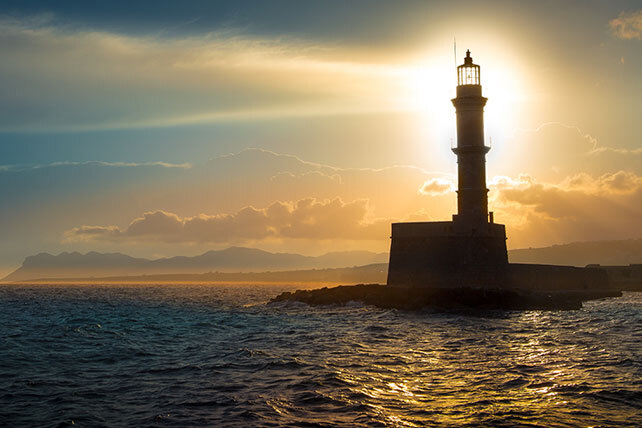 After completion in 1971, the NASB was updated in 1977, 1995, and most recently in 2020. This brand new update of the widely respected NASB 1995 builds upon its strengths by further improving accuracy, modernizing language, and improving readability. The NASB 2020 is an important update because it utilizes advances in biblical scholarship over the past 25 years and it incorporates changes necessary to keep pace with the ever evolving English language. This refreshed text is designed to speak accurately and clearly to current and future generations.
Going verse by verse, every aspect of vocabulary, grammar, sentence structure, and meaning was carefully reviewed in the update process. These refinements maintain faithful accuracy to the original texts and provide a clear understanding of God's Word through updated English. The NASB has been produced with the conviction that the words of Scripture as originally penned in the Hebrew, Aramaic, and Greek were inspired by God and will speak with fresh power to every generation.
The NASB strives to adhere as closely as possible to the original manuscripts and to make a translation that is both fluent and readable according to current English usage.
These publications shall be true to the original Hebrew, Aramaic, and Greek.
They shall be grammatically correct.
They shall be understandable.
They shall give the Lord Jesus Christ His proper place, the place which the Word gives Him; therefore, no work will ever be personalized.
Principles of Translation
MODERN ENGLISH USAGE: The goal is to render grammar and terminology in contemporary English. When word-for-word literalness is unacceptable to the modern reader, a change is made in the direction of clearer reading English.
TRANSLATION PHILOSOPHY: The NASB does not attempt to interpret Scripture through translation. Instead, the NASB adheres to the principles of a formal equivalence translation. This is the most exacting and demanding method of translation, striving for the most readable word-for-word translation that is both accurate and clear. This method more closely follows the word and sentence patterns of the biblical authors in order to enable the reader to study Scripture in its most literal format and to experience the individual personalities of those who penned the original manuscripts.
Notable Updates
GENDER ACCURACY: The NASB 2020 is gender-accurate, meaning the reader will no longer have to attempt to independently determine which genders the biblical authors originally had in mind. Now the text will clearly communicate gender in modern English, while still remaining true to the context and original languages of the ancient manuscripts. It should not be assumed that everyone will "just know" if both genders are intended when reading gender specific English, and for that reason clarification is critical. The NASB 2020 is not gender-neutral because when the original context calls for a specific masculine or feminine term, it does not use a gender-neutral term instead. Similarly, when an author or speaker uses the Greek word "brothers" and it is clearly referring to women as well as men, "and sisters" is added in italic for accuracy and clarity. This addition is made only when it is accurate to how both the language and context would have been naturally understood by the original audiences. Likewise, it is now clear when the author was specifically referring to a group of only men because the text will only read "brothers" in those cases.
By striving to be gender-accurate, the NASB 2020 is following the Fourfold Aim by providing the reader with a translation that will help them accurately understand the gendered terms in a way that was self-evident in the original language, but due to the limits of the English language, are much harder to specifically communicate in English translations
USE OF "LET'S" FOR ACTION: In most places the phrase "let us" has been replaced with "let's" when a proposal is being made by one or more persons within a group to engage in an action. Such a proposal is common not only in English but also in the ancient languages of the Bible; however, it is expressed in the ancient languages grammatically rather than by using an auxiliary, "helping" verb such as "let". It is common today for readers to understand "let us" to mean "allow us," so in effect, "let us" has become unintentionally misleading to most readers. Therefore, the simple contraction "let's" has emerged as the clearest expression because this form reflects the nuance of meaning in the original languages–that is, a proposal to do something.
Typographical Features
The New American Standard Bible utilizes several distinctive formatting cues to help readers more easily understand the text.
ITALICS are used to indicate words that are not found in the original Hebrew, Aramaic, or Greek but are implied by it. There are also instances where words in italics are added for the sentence to make sense in English. This allows the NASB to be more readable while still making it very clear what words are part of the original texts.
CAPITALIZED WORDS provide helpful information. Personal pronouns are capitalized when pertaining to God. The word "Law" is also capitalized when referring to the Mosaic Law.
SMALL CAPS are used in the New Testament to indicate places where the Old Testament is quoted or Old Testament texts are referred to. Variations of Old Testament wording found New Testament citations depend on whether the New Testament writer translated from a Hebrew text, used existing Greek or Aramaic translations, or paraphrased the material. By using small caps, the reader is immediately informed that the passage is a reference from the Old Testament.
Examples of Changes:
Psalm 51:8 –
NASB 1995 Make me to hear joy and gladness,
Let the bones which You have broken rejoice.
NASB 2020 Let me hear joy and gladness,
Let the bones You have broken rejoice.
Psalm 51:9 –
NASB 1995 Hide Your face from my sins
And blot out all my iniquities.
NASB 2020 Hide Your face from my sins
And wipe out all my guilty deeds.
Psalm 55:1 –
NASB 1995 Give ear to my prayer, O God;
And do not hide Yourself from my supplication.
NASB 2020 Listen to my prayer, God;
And do not hide Yourself from my pleading.
Psalm 55:2 –
NASB 1995 Give heed to me and answer me;
I am restless in my complaint and am surely distracted,
NASB 2020 Give Your attention to me and answer me;
I am restless in my complaint and severely distracted,
Proverbs 17:19 –
NASB 1995 He who loves transgression loves strife;
He who raises his door seeks destruction.
NASB 2020 One who loves wrongdoing loves strife;
One who makes his doorway high seeks destruction.
Matthew 25:24 –
NASB 1995 And the one also who had received the one talent came up and said, 'Master, I knew you to be a hard man, reaping where you did not sow and gathering where you scattered no seed.
NASB 2020 Now the one who had received the one talent also came up and said, 'Master, I knew you to be a hard man, reaping where you did not sow, and gathering where you did not scatter seed.
Textual Excellence
The New American Standard Bible 2020 uses the most up-to-date manuscripts along with the most current scholarship available.
HEBREW TEXT: In the present translation BIBLIA HEBRAICA STUTTGARTENSIA and, where available, BIBLIA HEBRAICA QUINTA have been employed, together with the LXX, the Dead Sea Scrolls, ancient versions, and the most recent scholarship from lexicography.
GREEK TEXT: Consideration was given to the latest available manuscripts to determine the best Greek text. In most instances the 28th edition of the Nestle-Aland NOVUM TESTAMENTUM GRAECE was followed. For Acts and the General Epistles, the Editio Critica Maior (ECM) was followed in most instances.
The NASB 2020 is a Bible that is accessible to all readers and is presented in a way that clearly and accurately communicates the content, so it is understood in the same way it would have been to the original audience. This edition represents updates according to modern English usage, utilizes the most current research of ancient manuscripts, and implements refinements recommended over the last several years. The result is a refreshed text that provides the reader with a translation that will help them accurately understand the Bible in a way that was self-evident to the original audience. Most importantly, the NASB 2020 provides a literal translation of the Bible that clearly communicates God's message to the modern English reader so that everyone can continue to grow in their knowledge and love of our Lord, God, and Savior, Jesus Christ.