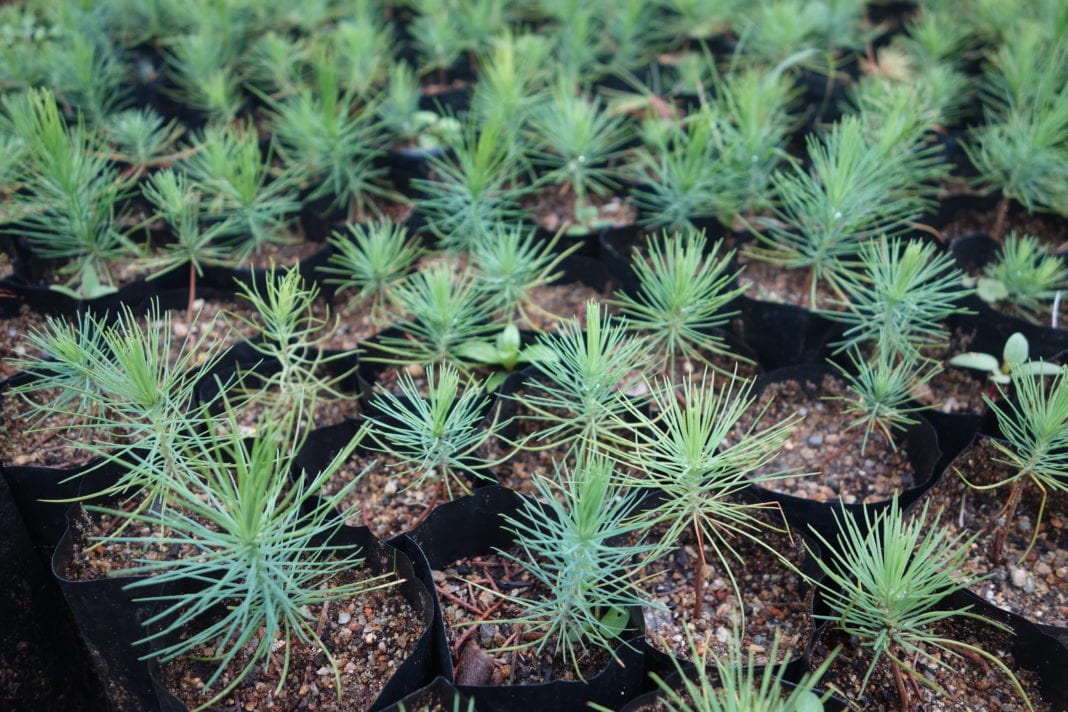 Sermons about the environment are not common in American churches. At a time when companies are increasingly concerned about sustainability, individuals are more and more engaged in conversations about climate change, and members of the younger generation express feelings of "climate anxiety," some may say the church's approach could be characterized as avoidant.
The reasons why some churches are disengaged with the environmental conversation are numerous, and not difficult to guess. For starters, in the United States, environmental dialogue is often characterized as political or controversial. Furthermore, some pastors or church leaders might question whether this topic is relevant or of spiritual significance. However, these reasons are more closely related to how our relationship with creation has been framed in American culture, rather than God's design for creation.
Our care of creation is a highly relevant component of our spiritual lives.
"The earth is the LORD's, and everything in it, the world, and all who live in it;" – Psalm 24:1
God created a world designed for perfect relationships. These relationships include the ones between people and God, people and each other, as well as people and creation. The problems our planet faces—poverty, pollution, inequality, climate change—are the results of broken relationships.
Sermons about stewardship of our resources are a little more familiar to today's congregations, however those messages often primarily speak to the stewardship of financial resources, or perhaps the way we use our time or gifts. However, the environment and our natural resources are also things we are called to steward lovingly and responsibly. As Sandra Richter says in her Paraphrase of Proverbs 14:1, "The Earth is the Lord's and all it contains. You may make use of it in your need, but you shall not abuse it in your greed.'"
Taking care of creation, as well as taking the time to learn from creation and practice wonder, can also stir our hearts toward worship. Many of Jesus' teachings called on His followers to consider lessons from sparrows, wildflowers, and other elements of nature. George Washington Carver explained, "I love to think of Nature as wireless telegraph stations through which God speaks to us every day, every hour, and every moment of our lives."
Following the act of creation, God took the time to reflect on creation and acknowledge its goodness (Genesis 1:31).  We can grow spiritually by being intentional about doing likewise.
Christians can be a unique voice of hope in environmental dialogue.
It cannot be ignored that by and large, conversations about the environment in today's culture often stir up feelings of anger, helplessness, and anxiety. The church has the opportunity to speak into these concerns and offer an outlook of hope.
Many of these unpleasant feelings surrounding environmental conversations, come from the fact that environmental destruction produces suffering around the world. This can take the form of the extinction of species, unstable weather patterns, or the struggle of a rural farmer to grow enough food due to drought. 
Romans 5:3-4 offers us a roadmap to go from these present realities to the greater hope: "Not only so, but we also rejoice in our sufferings, because we know that suffering produces perseverance; perseverance, character; and character, hope."
As Christians, we have a responsibility to speak into important conversations of our time, and even to lead, in the name of Jesus. Being silent can be interpreted as us not caring about something that is so important to the world we hope to impact for Christ. After all, the wonder of nature is, in itself, a testimony of our Creator.
Caring for the environment allows us to respond to the Great Commandment.
The environment is a leading contributor to poverty around the world. Look at the population of any country with high poverty and see how much of the population is rural, how much of the population relies on agriculture for a living. You'll find conservative estimates around 70%, but in countries with extreme poverty, that number often runs as high as 80% or 90%.
In quantity, that means about 800 million of the world's most vulnerable people rely on the land for their survival, nutrition, and income (subsistence or small holder farmers). They would love to be able to work fairly and overcome the barriers of poverty, but climate change and other environmental issues make it increasingly difficult to do so. One of the greatest things you can do to love your neighbor globally is to help them heal their land. And did you know that in some countries, up to 70% of these farmers are women?
As Kara Ball, director of Blessed Tomorrow, explains, "The faithful have a long tradition of ministering to and seeking justice for the most vulnerable and providing the action we need to achieve a just and healthy world. As such, the faithful are leading on climate solutions today."
It is worth noting that across the global church, conversations and sermons about the environment are far more commonplace. Many church leaders in Africa, Asia, and Latin America understand the relationship between our faith and how we treat the environment. They represent about two out of every three Christians, and many of them live in much closer proximity to nature than many of us in the United States.
Churches in many parts of the world already play a critical role in this conversation, protecting forests, opposing environmental destruction, and leading efforts in support of stewardship and sustainable living. As a church leader, consider what role you and your church can play in both supporting creation care and encouraging others to do the same.
Download a free church Earth Day resource kit at plantwithpurpose.org/renew-the-earth. We also recommend this podcast from Church Leaders, featuring theologian and environmental advocate Sandra Richter.