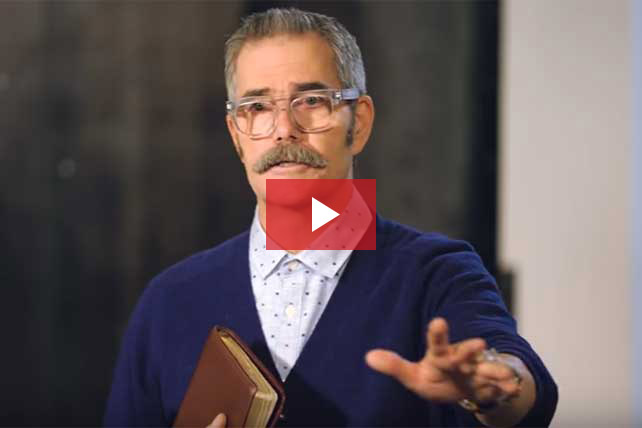 The deepest form of self-deception is to perform the commands of God without the heart of God. A clear example of this form of self-deception is the Old Testament prophet named Jonah. God commanded Jonah to go to the evil city of Nineveh and warn them of God's impending judgment; ironically, Jonah ran the opposite way after receiving the instructions.
His running involved him boarding a ship bound for an opposite shore, experiencing a storm that threatened to destroy that ship, finding himself in the belly of a big fish, being spit out of that fish, and then reluctantly obeying what God had initially told him to do. The irony thickens as the Ninevites actually heed God's warning, spoken through the conflicted Jonah, and turn from their sinful ways.
Paul Tripp, author of New Morning Mercies, offers probing questions and comments in the following video about truly having God's heart and not a heart like Jonah's. He asks "do you love what God loves?";  "do you hate what God hates?" and "do you think of yourself the way God thinks of you?" If Tripp saw a video of your life would he see a person who understands that they desperately need God's grace? In that same video, would there be that same person giving that same grace to others around them? The reality for all of us as Christians is that we have a little bit of this kind of love, but there is work to be done. The first work is to ask God to form within us a heart that beholds God's great love for sinners. The wonder and promise of the New Covenant is that God gives His people a new heart.
This is why we don't need to be afraid of confessing our need for God's heart, and we don't need to wallow in guilt or hide in shame.  Remember that the darkest moment of the cross of Christ was not physical but rather relational. It was in that moment when the Father turned His back on the Son, which elicited the cry of "Father, Father, why have you forsaken me?" The Son took the rejection of the Father so that we would never have to see the back of the Father's head. This truth alone enables us to run to Him for mercy instead of running away from Him in order to just "do better".