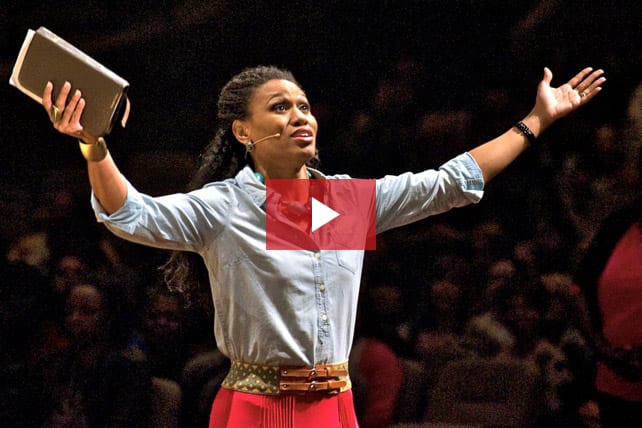 Struggles are not fun. The actual experience is not fun and then to add insult to injury, struggles have a way of revealing things about ourselves that we don't like. Struggles can even reveal what we really think of God. It's all well and good to say something positive about God while sitting in a Bible study, but what do you think of him when your world seems to be breaking apart? Popular speaker Priscilla Shirer has more to say about this in the following video.
When Priscilla is facing a challenge she strives to remind herself about specific qualities of God's character like:
He is the First and the Last; the Beginning and the End; the Keeper of creation and the Creator of all; the Architect of the universe and the Manager of all time; He always was, always is, and always will be; unmoved, unchanged; undefeated; and never undone; He was bruised but brought healing; He was pierced but eased pain; He was persecuted but brought freedom; He was dead yet brings life; the world cannot understand Him, armies cannot defeat Him; schools can't explain Him; leaders can't ignore Him; Herod couldn't kill Him, Nero couldn't crush Him; the New Age cannot replace Him; and Oprah can't explain Him away!
This is only a taste of what Priscilla has shared. Sit back and watch the rest of this inspiring video. Warning: you may not be sitting long.