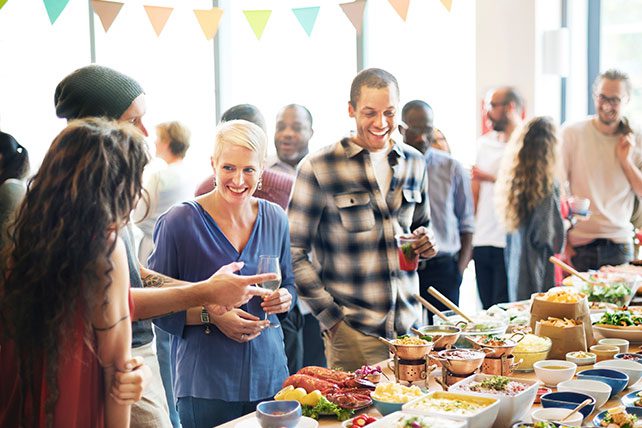 SmallGroups.com asked small-group pastors, directors, coaches and leaders: What's the best way to celebrate, honor and thank small-group leaders? Do you have practical small group leader appreciation ideas?
Here, from some of the most noted authorities on small groups, is a treasure-trove of small group leader appreciation ideas:
Small Group Leader Appreciation Ideas That Will Make a Difference
1. Peri Gilbert, small-group coordinator at The Simple Church
In the past we've had a party at a restaurant and raffled off giveaways. Another idea is to meet at the coordinator's home and cater in food or simply have an ice cream sundae bar. This year, though, we asked our hosts to tell us their favorite fast food places to eat. We then asked local fast food places to donate gift certificates and sent them to our leaders, thanking them for all they do to reach others. I make a point to thank them for opening their hearts and homes.
2. Jim Egli, Leadership Pastor at the Vineyard Church in Urbana, IL
We like to thank our small-group leaders at Christmas in two ways. First, our coaches have the leaders into their homes for Christmas parties. (We give the coaches a small budget to make these nice.) Then we give our coaches and small-group leaders gift cards.
3. Mike Mack, author of Small Group Vital Signs
Give a personal gift. Find something that tells them you know them and care about them. I had a large number of group leaders, so I couldn't be extravagant, but I always sent a nice Christmas card to leaders with a personal note, thanking them for their ministry, letting them know I was praying for them (mentioning specific things where I could) and wishing them a great Christmas season. I also sent my coaches a gift card to a store I knew they'd really like.
4. Bill Easum, partner with 21st Century Strategies
I would do two things. First of all, I would reserve a restaurant and throw them a thank you party. Then publicly, I would lay hands on each of them during the Sunday worship service closest to Christmas to celebrate and renew their commitment to their small groups.
See page two for 3 more small group leader appreciation ideas . . .