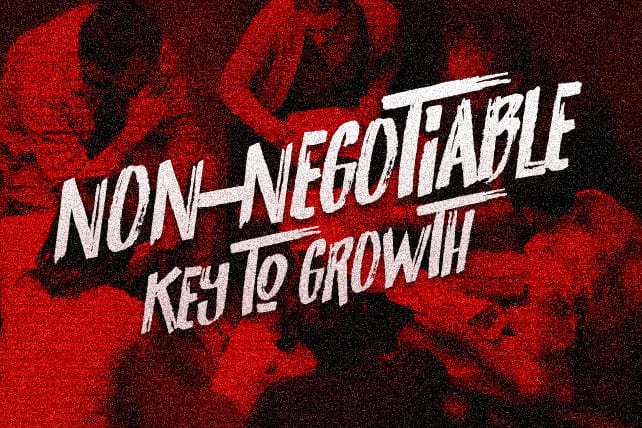 Persistence. Determination. Pressing on. Successful cell church ministry is like running a marathon and not a 50-yard dash. The race requires persistence. Many begin well but don't finish. The difference? Persistence.
Often pastors become excited about cell ministry because of the large cell churches around the world. They dream about being the next David Cho and seeing their church grow as large as Yoido Full Gospel Church. And yes, church growth is wonderful when God gives it. The problem is that often pastors take short-cuts to obtain that growth. They copy other churches, seminars or books that promise quick growth or the latest anointing.
These instant growth schemes remind me of the difference between a tomato plant and a coconut tree. The tomato plant grows quickly and provides immediate results, but it dies at the end of one year and needs to be replanted. The coconut tree, on the other hand, is planted only once, but it lasts for a lifetime. Persistence in cell ministry that comes from belief in biblical values is like planting a coconut tree. Taking short-cuts might bring immediate results but the fruit won't last. Are you planting a coconut tree or a tomato plant?
I know one pastor who is struggling right now in cell ministry. Some members are leaving because of the demands of cell life. But this pastor has a bedrock conviction that what he is doing is biblical. He persists because he wants to make disciples and not just hearers. In fact, he's focused on future generations, so he's developing children and youth cells. This pastor is planting a coconut tree. He has a dream and is willing to persist until he sees the reality.
Colin Powell, the famous U.S. general, once said, " A dream doesn't become reality through magic, it takes sweat, determination and hard work." All pastors and churches fail at times, but those who succeed keep moving forward.
As I do seminars around the world, I like to give the illustration of Mario Vega handing out plaques for those who had led a cell for 25 years or more. For those who received the plaques that evening (and I happened to be present), cell ministry was a lifestyle. For these people, it would be very hard not to lead a cell group.
Don't give up. Persistence and determination are the ingredients for cell church victory over time. You will see the breakthrough. The best is yet to come-if you persist. Let's talk about persistence in October. We'll cover:
October 01-07. Cell ministry as a lifestyle. The journey might start because of the great examples of growing worldwide cell church but it will only continue due to heartfelt convictions based on the biblical foundations.
October 08-14. Failure is the backdoor to success. Many, many have tried cell church and stopped. Often the reason is because they viewed cell church as a quick growth strategy and not as a long-term lifestyle based on biblical convictions. The key is learning from mistakes and not giving up.
October 15-21. Counting the cost. Asking members to take the extra time to be in a cell group, equipping and possible coaching is a big commitment. It will take time to make this a lifestyle, especially when "the church down the street" only asks people to come to an incredible service. The good news is that faithful persistence will eventually lead to lifestyle.
October 22-28. Keeping leaders refreshed and pressing forward. Leaders get tired. How can they remain on the cutting edge? Many cell churches hold conference, reward cell leaders, and budget monies for materials and coaching. We'll look at how to keep leaders and supervisors moving forward.
October 29-November 04. The Best is yet to come. Through patient persistence in developing disciples, God gives the results and the fruit becomes manifest to everyone. The great cell church examples around the world didn't happen overnight. Their persistence eventually paid off.
Feel free to share your journey about persistence in cell ministry here.
This article originally appeared here.