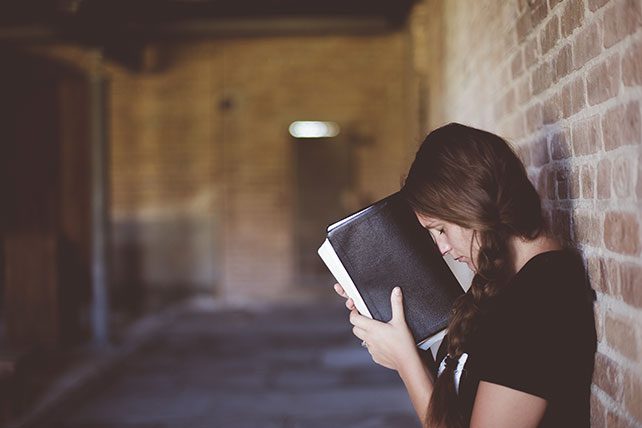 Prayers for evangelism not only open the door for effective outreach but it also prepares our hearts to evangelize more effectively. My own life group meets on Wednesday night. Some of our best times of community and growth happen when we go into the outlying area and talk to people about Jesus and their prayer needs.
But before we do, we pray.
Effective Prayers for Evangelism
As we pray, a spiritual bond takes place between the members of the group. Our hearts are filled with compassion and love for lost people.
1. Empty Chair Prayer
We practice praying for the "empty chair," asking God to give us new people to fill the chair. We gather around an empty chair and pray for God to fill it with someone who needs Jesus.
2. Prayer Walking
Some groups practice prayer walking in the community. That is, they break up into pairs of two and go out into the neighborhood, praying for salvation to come to each home or apartment they walk past.
3. Prayer Lists
Many groups create a "Blessing List" or "Most Wanted" Poster—that is, writing the names of every relational contact on a large poster, so the whole group can intercede in unison. The group might post it on the wall and pray for these people each week, making plans to connect them to the members between meetings. During the small group meeting, it's good to mention those unbeliever friends and then for the cell members to pray for these.
God has chosen to work through our prayers. Since He made the universe, He's able to create supernatural opportunities that go far beyond human capabilities.
Satan and his demons have blinded people's minds, and they're unable to see the glorious gospel of Christ. Paul also says in Ephesians 6:12: "For our struggle is not against flesh and blood, but against the rulers, against the authorities, against the powers of this dark world and against the spiritual forces of evil in the heavenly realms."
The Scripture tells us in 2 Corinthians 4:4 that: "The god of this age has blinded the minds of unbelievers, so that they cannot see the light of the gospel of the glory of Christ, who is the image of God." Only prayer can break the hold of the enemy.
The good news is that God uses our prayer to tear down the walls of demonic obstruction, spiritual blindness and worldly diversion to supernaturally work in the lives of those who we pray for. I encourage you to redouble your effort to pray for those who don't know Jesus. God answers prayer.
This article on prayers for evangelism originally appeared here.