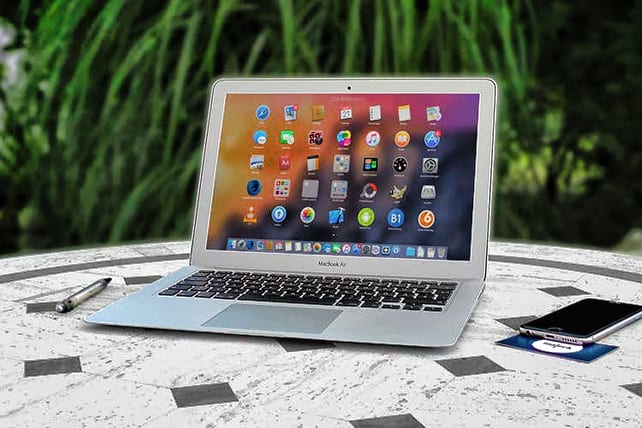 Last Thursday, I joined Austin Hill on the Austin Hill in the Morning Show on KTIS (Minneapolis, MN) for about 15 minutes to talk about some new Pew Research data showing how often Americans share and view religious content on social media.
The research was fascinating, and I loved chatting about it on the radio. I would really enjoy being on the radio sometime myself, so it was neat to be on for the first time. I probably just like hearing myself talk.
(Not really. I can't stand the sound of my own voice and didn't even listen to the interview until I showed my wife.)
If you'd like to listen to our discussion, check out the clip.
Part of our discussion, if you didn't listen and hear, was about what churches (or people) can practically do to "evangelize" on social media. More broadly than simply "evangelizing," here are 10 simple ways you, your church or your ministry can be missional, or live as a missionary in culture, on social media:
1. Don't be a jerk.
Really the best apologetic for a Christian on social media is to not be counted among the troll tribe.
2. Ask how you can be praying for people on Facebook.
I always find this encouraging, especially when ministries do it.
3. Share thought-provoking videos and blogs that might cause your friends/followers to ask about your faith.
I love sharing and reading blogs on Christian matters, and I see them shared a lot on social media. It's popular content and can be good conversation material.
4. Start a blog and share devotional material on it.
I started in the eighth grade! It's never too early or late!
5. Use your Facebook page to raise support for missions trips or church fundraisers.
Whether you're using GoFundMe or something else, promote it through Facebook and other social media outlets.
6. Give updates on teams on the mission field.
Did your Dominican Republic team win someone to Christ? How's your Mexico medical missions team doing? Share as much as you can!
7. Create a Facebook group for your small group and use it as a communication hub for events, prayer requests, etc.
Love Facebook for group communication. One of the (few) major benefits of it.
8. Youth pastors, consider using Snapchat to remind youth of events. (*This one is controversial, and I hope to have a post on it soon.*)
This is potentially dangerous and definitely controversial, but youth pastors need to be where their kids are. I am a firm believer in that.
9. Treat everyone you talk with on social media as if you're talking to them in person.
It's just courteous.
10. Don't be a jerk, again.
I can never emphasize this enough. It's so important.
This article originally appeared here.