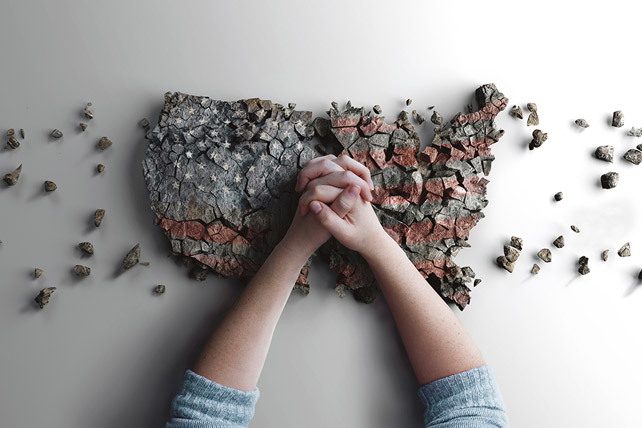 When Matthew Kim was at Gordon Conwell Theological Seminary, he reached out to me to endorse his coauthored book on preaching in our divided times. I was particularly interested in the book because pastors need advice and counsel on how to do this well, and he was writing with an active pastor, Paul Hoffman.
The fact is, I am NOT a role model for this, because I am a public commentator (less so now, but definitely when I was writing at Christianity Today). So, I often tell pastors not to follow my example and comment as often as I do. But, we need wisdom on how to approach a divided culture that may be impacting and dividing the church. 
So, when Paul Hoffman and Matthew (now at Baylor) wrote this book, I was happy to review and endorse it. Here is my endorsement:
An issue that matters today is our divided nation, a nation filled with too many divided churches and divided Christians. That is clear to all. For those of us who call Jesus Christ our Lord, we also know the prayer of Jesus "that they may be one" (John 17:22). But how do we do this? We start with the single most influential time in the church each week: the sermon. But how do we do that practically? In "Preaching to a Divided Nation," Matthew Kim and Paul Hoffman give a framework to confront the division in our time with preaching grounded in the Bible's storyline and founded on the redemptive work of Christ.
Here are 20 truths, or short quotes, from the book I am sharing with you. 
Preaching to a Divided Nation
"Countless pastors, preachers, teachers, and ministry leaders are dismayed at the dysfunction engulfing the church and the wider culture. Every day, headlines reveal a world divided across ethnic, class, sex, and political lines…Make no mistake: these chasms are expanding and feel increasingly insurmountable." (9) 
"Many Christians are behaving like unbelievers toward those who disagree with them, without exhibiting a trace of patience, understanding, compassion, or empathy." (12)
"All gospel proclamation begins with theology, which is the story of the triune God. Every teacher is primarily a theologian who must first comprehend the narrative arc of Scripture correctly before she can communicate it clearly." (18) 
"In the first six verses of Genesis 3, then, one can already discern multiple motifs emerging that are related to the fall. These include distrust, discontentment, rebellion rooted in lust and pride, passivity, and complicity. Do these faults sound familiar? They are the forces stoking our present divisions." (24) 
"The aforementioned categories [of sin] are concretized in the four -isms which are sins signifying some of America's most prominent and intractable rifts: ethnocentrism, classism, sexism, and partisan-political polarization." (30) 
"Let's be clear: it is our opinion that teachers and preachers cannot constructively address our divisions unless they tackle sin in a robust way. One of the criticisms of the evangelical church—one that we affirm—is that all too often, it has downplayed or minimized the effects of sin generally, and social sin, specifically. There can be no true and lasting healing apart from an honest analysis and diagnosis of what ails us." (34) 
"It seems to us that too many congregations and Christians are devoting too much effort to policing (at its best, humbly critiquing, and at its worst, self-righteously nagging) those outside the Church—people who do not publicly identify as practicing Christ-followers—and not devoting enough effort to developing a thriving, wholistic culture marked by diversity within unity." (36)