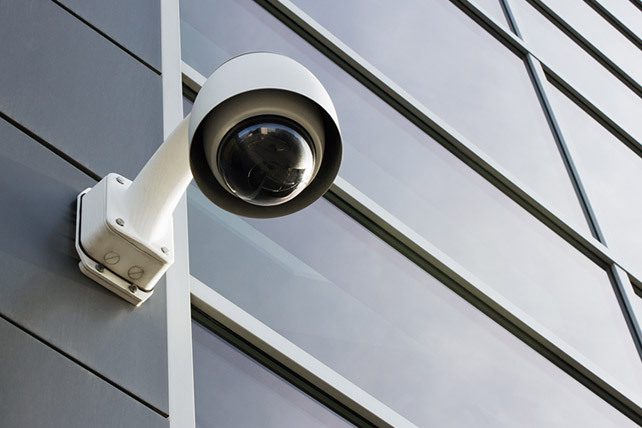 On Monday, March 27, we were all stunned by the news out of Nashville where at The Covenant School, a part of Covenant Presbyterian Church, three adults and three children were killed in another mass shooting. 
The dead included the senior pastor's nine-year-old daughter and the school headmaster, who reportedly rushed to confront the shooter, giving her life. 
The rapid response of police in fatally stopping the shooter undoubtedly saved further loss of life. But the thought of losing three children, all nine years old, and three adults who loved the school and the children, is heart wrenching.
As we remember that our hope is secure in God, we also must also think through how to keep our people safe. And, I wish that were not the case, but it is and we have to think about church (and school) security. 
In an article for CNN following the 2017 shooting at First Baptist Church of Sutherland Springs, I called for the body of Christ to persist in prayer and to take seriously our call to humbly seek solutions to this kind of violence. We must reject our inclination to retreat behind the superficial political talking points parroted in these times and ask what we can and should do to keep those that bear his image safe from violence.
In response to that article, I received many questions from churches asking what they could do to protect their people. I can empathize, as I've actually experienced a security incident at a church that got dangerous. I imagine I'm not the only one.
While there is comfort in knowing that the faithful gathering of believers endures despite acts of violence, the tragedy at The Covenant School, which is attached to the church, reminds us of a pressing need facing ministry leaders. Seeing the police video, rushing through a church building, is a jarring reminder that we live in a dangerous country and have to plan accordingly. 
Church leaders must continue to consider security for their upcoming service, as well as for Christian schools. This was made painfully clear in the Nashville shooting. The school had gone through an intensive training and had external doors locked. In this case, the killer shot through the doors to enter the school. 
After the Sutherland Springs church shooting, my Billy Graham Center team reached out to security professionals both in and out of the church to ask how we can think through questions of security while remaining welcoming and open to our communities. We shared some of the details then, and I've updated that here. 
So as pastors and ministry leaders begin the difficult and complex process of refining their church security processes, I want to offer a mix of pastoral and practical advice. Of course, much more can be said on a host of other issues, from mental health to guns, but– for this moment– many pastors and churches are wondering about security, and that's my focus here.
We Cannot Act as Though Security Is Not Vital for All Christian Churches and Ministries.
I don't personally know those who were tragically killed at The Covenant School, but I have friends whose lives were personally affected. The fact that a pastor's nine-year-old daughter was one of the victims is particularly jarring for me. Further, considering that First Baptist Church of Sutherland Springs had only around 100 members in a town of 1,000 should remind us that no church or ministry is immune from potential attack. While we must resist the urge to irrational fear, churches must take seriously the question of security and be proactive in safeguarding their people.
In talking with church and ministry security leaders, each pointed out that churches cannot afford to be naïve about the potential security risks. The data supports this recommendation. 
According to one report, "from 1966 to 2000, only 1% of mass shootings were motivated by religious hate. After that, the number escalated. From 2000 to 2014, 9% of mass shootings involved religious hate. That number jumped to 17% between 2018 and February 2020."
The Center for Homicide Research found 137 shootings in Christian churches between 1980 and 2005.
Predictably, several churches, such as New Life Church in Colorado Springs and Calvary Chapel Melbourne, have embraced armed security as a preventative measure. These security teams develop protocols and training for everything from monitoring exits to administering communion.
Of course, most churches don't have contracted security, it does reinforce the need for churches to think through issues of security. As I have said before, churches present easy targets for those hoping to inflict harm. Churches are a collection of people, facing forward and away from the exits, who are focused on worshiping and serving their Savior rather than considering their own safety.
The challenge is particularly pronounced in smaller churches. In these cases, churches need to look at using more than volunteers with little to no experience or training in law enforcement to supply security. If this is impossible, churches need to challenge these volunteers to undergo training to be better equipped for their role.
Developing Strong Relationships With Law Enforcement in Your Community Is Vital.
The response of police in Nashville was phenomenal, where the time from the call for help to the elimination of the killer by two officers was just under 15 minutes. This type of swift response is vital.
In speaking to security officials for churches and Christians with long and distinguished histories in law enforcement, a recurring theme has been the importance of developing relationships between churches and police departments and officers.
A strong working relationship is critical for a host of reasons.