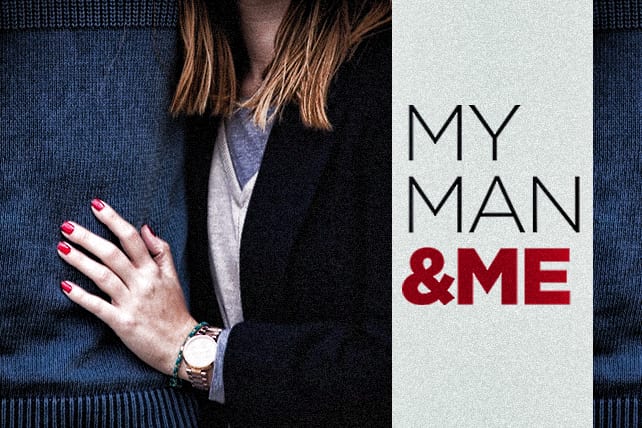 Thirty-eight years tomorrow.
The Story of Beth and Keith Moore
The organist played the wedding march and I stood next to my Daddy in the foyer with my heart pounding like clapping thunder in my chest and wearing an ever so slightly off-white, nothing special wedding dress so as not to be a total fraud. We'd rented the dress for $65 and it never even occurred to me to mind. I come from very modest means and there was no world in which I expected my parents to spend several hundred dollars on a dress. They didn't have it. And, except for the monthly stresses of bill paying in our home and overhearing my mom on the phone with bankers about overdrafts and loans and mortgages, we didn't care that we made it by the skin of our teeth. It was normal to us and, for that matter, normal to most of the people we knew.
The congregation of about 200 came to its loud feet with the prelude and almost that many faces looked straight back at me and Daddy. My eyes darted up the middle aisle of that small Baptist church, shifting back and forth from smiling face to smiling face, many very familiar to me despite having been there a few short years. I served wherever I churched because that's what I was raised to do. Never considered not. That day at Spring Woods Baptist Church in Houston, Texas, my wide-eyed gaze also fell on a few faces of those who filled the front aisles. Family members. And, trust me when I tell you, they weren't smiling. Every year around our anniversary, Keith and I recount the whole ignominious scene with one another and mock the family scowls and laugh until our sides split. Nothing could have been less humorous on that particular day but the thought that we spited all of them by making it this long brings Keith and me no small glee. We were both in long term stable relationships when we met. I was engaged. He was soon to be. Each of our families loved our significant others. And, in a way I won't go into trying to explain, so did we.
I'm not sure Keith and I ourselves completely understand why we dropped everything dependable and remotely stable in our lives and flew headlong into one another with all the tranquility of a pair of cymbals. The best explanation is that clamor attracts clamor and baggage attracts baggage and, boy, did we each have some. And then there was just pure chemistry. Had we been married to other people when we met, God help us, I trust we would have either ignored or resisted it or, by that time, never met but the fact was, we weren't married, we did meet and we did not remotely ignore nor resist one another.
The words "wedding planner" weren't even in my vocabulary or that of anyone I knew. The woman standing in the foyer with Dad and me on the day of the wedding was one of the very same women who brought a green bean casserole or jello salad every Wednesday night to fellowship supper. When the organ piped up, she nodded her head, touched my shoulder and said "Now." She'd told us to go slow and Dad and I had practiced the night before but, for the life of me, I was either going to run down that aisle to that man in the tux or my hind end was going to flee to the parking lot where I'd holler like a wild hyena until somebody picked me up and hijacked me to Mexico.
I cannot say that it did not help that Keith Moore was the most beautiful man I'd ever kissed in all my life. Dad and I flew so fast down that aisle that my veil nearly took me to the wind like the flying nun.
A thought which carries impressive irony.
In seconds it seemed, the pastor said to the congregation, "Ladies and gentlemen, I present to you Mr. and Mrs. Keith Moore."
And, just like that, the wedding was over. Let the drama begin. And I guess in a lot of ways it's never come to an end. It's just a different kind of drama these days for the most part. I've been asked many times if I'll ever write a book on marriage. I don't expect to. I have no intention of setting us up as some exemplary couple. Keith and I have not had a great marriage. But, somehow, in recent years, we've managed to find ourselves in a pretty good one. And I guess it's fair to say you've never met two people happier about being pretty happy.