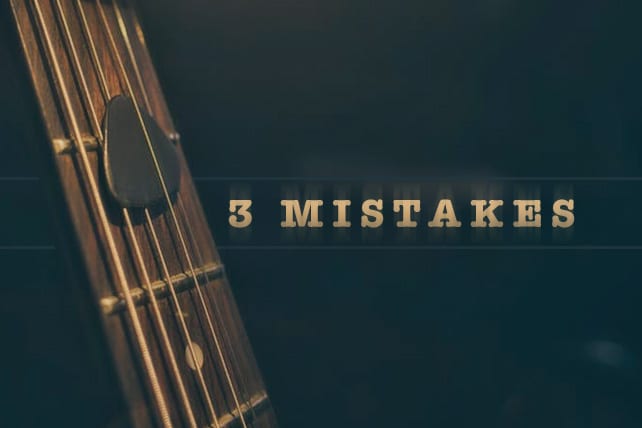 Do people connect to God through your service, or are they simply clapping along?
It's good to reflect on this type of question when evaluating your church's worship service. Why? Because whether you have a well-seasoned team for worship or a crowd of fresh faces, analyzing your worship service allows you to see blind spots you might otherwise miss. Believe it or not, many worship leaders can actually hinder their services by committing a few easy-to-fix mistakes.
These mistakes may not be obvious blunders. In fact, they often occur slowly over time. But, if given enough time, they'll stunt your church's growth and make it more difficult for your congregation to engage in the service.
Here are three of the most common mistakes.

Mistake 1: You don't align with your pastor.
You handle the music and he/she handles the preaching, right?
Not necessarily.
Connecting with your pastor is crucial as it helps tear down silos and move as a cohesive unit toward a God-sized vision for your church.
Mistake 2: You never interact with the congregation OFF stage.
This doesn't mean you have to be best friends with everyone in your church.
But, as worship leaders, the more we know about the people in our worship services and are able to empathize with their struggles, the better we're able to lead them during the worship time.
Mistake 3: You don't move to moments.
Here's what we mean by that.
Sometimes it's easy to simply stand up and go from one song to the next. But, as you and your team prepare, try to identify the spot in the set or song that would be a powerful moment for people if a verse was read, or a chorus was repeated.
Being aware of these moments gives people an opportunity to see who God is even more.