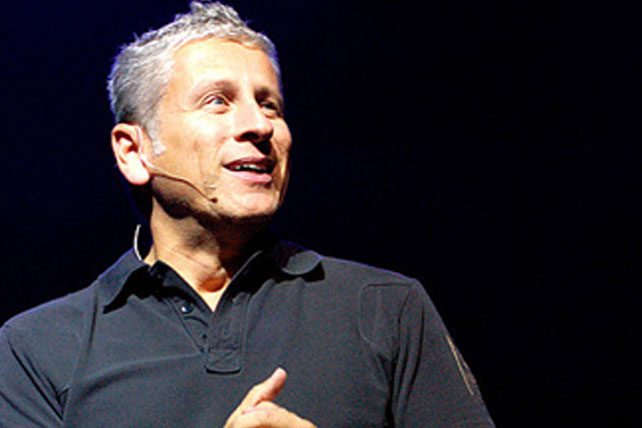 Most people find themselves in places that don't seem all that spiritual. Or worshipful. We take classes that seems pointless apart from logging new information or filling the time. Circumstances that don't appear to have any eternal significance at all. If you've ever felt like that, I've got great news. You can worship God wherever you are, doing whatever it is you do! You can be wired for a life of worship.
Wired for a Life of Worship
Making the Mundane a Melody
That's the beautiful thing about continual praise. Your attitude of worship can turn any mundane task into an offering to God. Worship can even happen at the photocopy machine.
It did for me.
As a college student in Atlanta, I worked part-time at the Centers for Disease Control. Pretty impressive, huh? There I was stemming the spread of infectious diseases, developing groundbreaking technologies to improve life and alleviate human suffering!
Well, not exactly.
To be precise, I was the photocopy boy in the Centers' medical library. My main activity was making photocopies of the hundreds of articles that various doctors wanted for their personal use.
I didn't exactly have an office-more of a cubbyhole. The photocopier was in a four-by-eight-foot room beneath a stairway at the back of the library. The slanted ceiling dropped below head height on one side. The room overflowed with carts loaded with medical journals waiting to be copied, each having white slips of paper sticking out of them, telling me what to do next.
Hour after hour after hour, it was just me and that machine. Day after day, the requests piled up. The copying continued.
Wired for a Life of Worship
But God was doing a lot in my heart in those days, and the job for me became something more. I'm not trying to over-spiritualize what happened (we didn't end up having a revival in the library), but by God's grace, I was able to turn that copy room into a place I loved. For one thing, I wanted to be the best copier on earth, never leaving work until every waiting article was reproduced, something that often required improvements in my technique, speed, and productivity. I would not be denied.
But also, this job gave me lots of time to hang out with God. Photocopying, though manually intensive, doesn't overly deplete the brain. Which left lots of time for thoughts of God. Time to talk to Him. Time to worship. Time to listen. Time to pray. Everyone working there knew I was a believer, but they weren't exactly asking me to lead a Bible study or talk about the Savior. My witness was my work, and work was my worship. The way I did my work was possibly even more significant than anything I could do or say.
I became, to put it modestly, the master copier. And you know what? I think the way I did my work reflected something good about the character of God. When I left, it took three new employees to match my pace! And who knows-one of those articles might have contributed to the untangling of some global disease. (For that, you can thank me later!)
The point is this: Everything on earth (except sin) can be done as part of being wired for a life of worship. Everything we do is worship when we do it for Him, displaying His face as we go. That, by the way, is why we don't want to sin. Because sin is the one thing that cannot be done in such a way that it brings honor and glory to God. In fact, sin is just the opposite. When we choose to do things our own way, we are saying to God and the world around us that our God is not good enough to lead our lives and meet our needs. But everything else besides sin can be turned into worship as we do it in such a way as to reflect His character.
Yep, the way you do your work at school can and should be worship. The way you fry the fries can be, too, as you run the drive-through window at Chick-Fil-A. Your attitude toward your parents can be an act of worship. Or the way you practice. Or going out of your way to volunteer at the homeless shelter. These are all a part of what the verse means when it says, "And do not neglect doing good and sharing, for with such sacrifices God is pleased." That's wired for a life of worship.
The question is not what you do, but who you do it for. Your mission is to turn your place in life into a place of true worship. To do whatever you do in a way that will reflect God's heart to those around you.
Your mission is to be wired for a life of worship in everything you say and all you do.
THis article aouit being wired for a life of worship was originally part of one of Louie's messages at Catalyst.