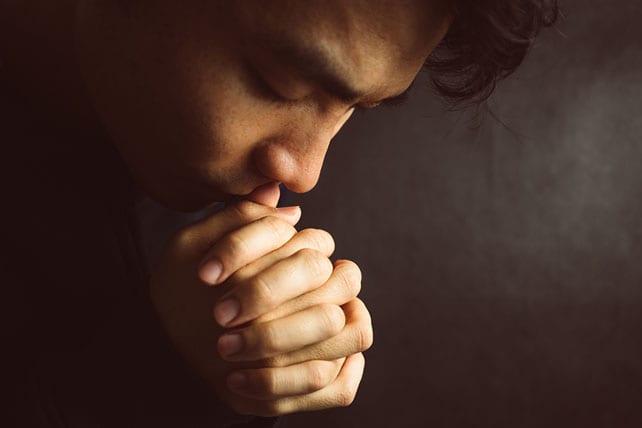 "We look upon personal prayer as a means of getting things for ourselves; the Bible's idea of prayer is that we may get to know God himself." —Oswald Chambers.
Prayer is first and foremost a personal relationship with Jesus Christ. Some people think of prayer as a business transaction or as something they have to do, just like checking something off a to-do list. But that isn't really prayer at all. Think of prayer in intimate terms, like a conversation between close friends. What are some words you think of when you think of an intimate friendship? You probably think of words like loving, caring, warm, sincere, personal and intimate. These are words that should be used to describe our personal prayer time with the Lord. Personal prayer should not be dry or stuffy; it should be warm and intimate.
Every believer can have a dynamic personal prayer life. The Bible gives us the keys we need to develop a powerful prayer life. The Scriptures are full of examples of men and women who walked with God and used prayer to impact their world, and you can do the same thing through prayer.
8 Keys to Personal Prayer
1. Pray in Jesus' Name
Real prayer is focused on Jesus Christ. Numerous Bible references talk about the importance of praying in the Name of Jesus. Jesus Himself said, "Most assuredly, I say to you, whatever you ask the Father in my name he will give you" (John 16:23). When we pray in the Name of Jesus, God the Father hears us. He responds to the prayer offered in the name of his Son Jesus, because our relationship with God is through the Son.
2. Pray According to God's Will
God is not a Santa Claus in the sky; he does not give us anything we ask for. But in 1 John 5:14 it says, "If we ask anything according to his will, he hears us." This means that when we pray in accordance with his will, we can expect an answer.=
3. Scriptural Prayer
One of the best ways to pray is according to the Scriptures. If God's Word is in our hearts, then his desires become our desires and we can have assurance he will answer our prayers. Make sure your prayers are in line with Scripture. The Lord always honors his word.
4. Keep Commandments
God honors those who honor his commandments. Jesus said, "Whatever we ask we receive from him, because we keep his commandments, and do those things that are pleasing in his sight" (1 John 3:22).
5. Believe
God wants us to have faith that he will hear our prayers. Jesus said, "Whatever things you ask in prayer, believing, you will receive" (Matthew 21:22). The Lord promises to respond to our prayer of faith.